A guest post from YWAM Louisville staff member Libby Thorngate.
My roommate has a nightly routine of stepping on the bottom bunk where I sleep to launch herself into the top. I've gotten so used to it that I hardly notice it's happening, but the other night as the bed squeaked and jostled with her settling-in ritual, the thought struck me: Most 32-year-old women don't sleep in bunk beds.
Then I smiled in the dark. And I'm ok with that.
You know what else I'm ok with? Labeling my food with a sharpie before I put it in the fridge.
I'm ok with snoring roommates and lines for the shower and my favorite coffee mug wandering off.
I'm ok with watching the occasional TV show on my laptop with headphones so I don't disturb anyone.
I'm ok with taking my turn to leave my car at work so we don't overcrowd our driveway.
I'm ok with making extra hot cocoa on a chilly evening so there's enough to share.
"Most 32-year-old women don't sleep in bunk beds."



My life isn't normal, and I'm ok with that.
I'm also ok with the patience I've been extended for my long showers, noisy entrances, nonstop singing, explosive kitchen projects. I'm ok with weekday mornings and weekend afternoons marked by various girls in various corners of the house and backyard, flopped on their bellies or curled up in comfy chairs, nursing mugs of coffee and spending time with Jesus.I'm ok with coming home late at night, a sobby mess, relieved to find light seeping out from under a bedroom door because whoever's still awake in there won't hesitate to drop what they're doing and pray with me.There was the time one of us got bad news that made all of us upset, so we gathered around my old out-of-tune upright piano and worshiped until we saw Jesus more than our troubles.
There was the time a freak infection had me quarantined and scared, but there was always someone bringing a meal home or running an errand or speaking truth when I read too many worst-case-scenarios online.
There's the shared meals, the shared pots of coffee, the shared lives. There's the challenges faced, the differences worked through (and then worked through again, and then worked through again).
I taught on community a couple of weeks ago to a small group of our students and staff. As I shared how God created us to need others, how we were never intended to live life on our own, I realized that there were dozens of examples I could give, and that lots of them came from people who were sitting in that room listening to me teach.
Like the friend who listened to all my excuses and then calmly pointed out my compromise.
Like the friend who painstakingly picked the lice out of my hair after an unwise straw hat purchase from a market in South Africa.
Like the friend who looked me in the eye, on a day when my hand was bruised from punching a door in anger, and refused to let me believe I was defined by anything other than what Jesus says about me.
And sure, we've swapped cars, loaned clothes, bought each other lunch, swept each other's floors, but they've also wept with my weeping and laughed with my laughing and called out the good in me when I just couldn't see it.
I didn't give any examples in class that day, because I knew that once I started I wouldn't be able to stop, and because I didn't think I'd be able to keep from crying. I've been shaped by these people. They've shown me Jesus, in this life that's not normal, in ways that aren't normal.
And I'm more than ok with that.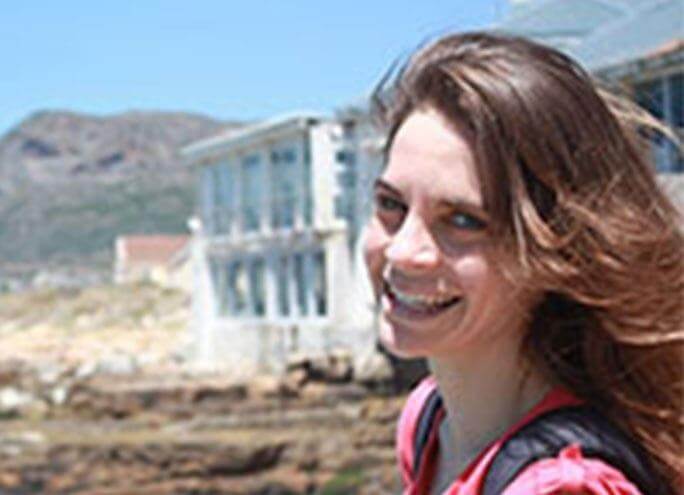 After 15 years of YWAM life, Libby's far from normal.