We're still celebrating all that God did through our summer outreach teams. Here's a story from Kenny, who just graduated from his Discipleship Training School.
One day on my DTS outreach in Peru, we were visiting people in their homes. As soon as I walked into one particular home, I could sense the presence of God there and I just knew that the lady we met had been praying. I encouraged her to continue in prayer. Then I noticed a kid standing in the doorway in the back of the room.
Santos was so hopeless that he wanted to kill himself.
I knew God was telling me to go share with him, but I was pretty intimidated. Finally I went up to him, and it turned out that he was easy to talk to. His name was Santos, and as we got to know each other, I found out his life was a whole lot like mine. After I shared the story of what God has done in me, he started opening up about his life. I found out that he'd been struggling at school and he was filled with depression. He was so hopeless that he said he wanted to kill himself.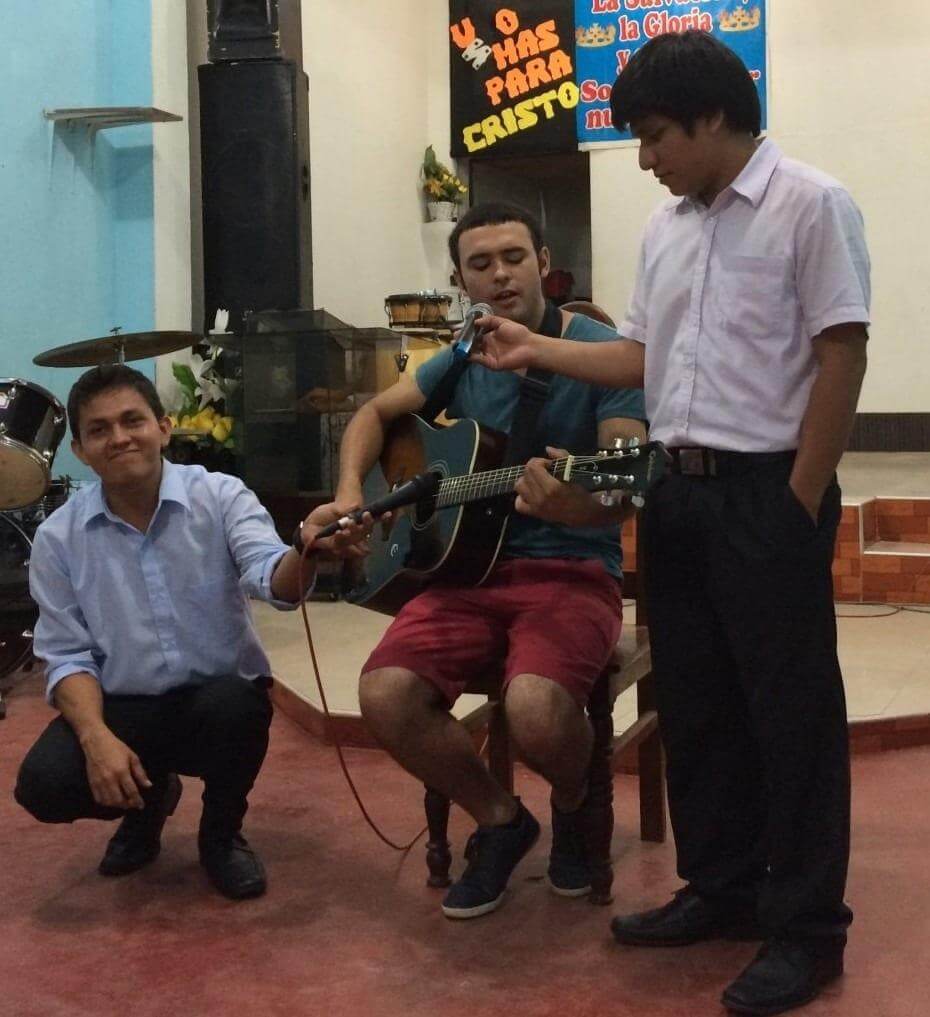 When I heard this, I broke drown. I'd just met his mom, and I knew she was praying for him. It reminded me of how my mom has always prayed for me, and the impact that has had on my life. I reminded Santos how lucky he is to have that, how God has so much more planned for him. He's got a future, and he doesn't have to look at his current circumstances with despair, because in Christ there's hope. And the evidence of that was right in front of him: God had changed my life, and then he'd sent me all the way to Peru so that Santos could know that hope, too.
I invited Santos to come hang out with a youth group I'd met, and a couple days later I picked him up to join us. It just so happened that we were planning to do evangelism all evening. Santos came along as we visited people in their homes, sharing the Gospel and praying for them. He heard one of my teammates share her story of God delivering her from depression and suicide. He heard me share a song I'd written about the past being in the past and today being a new day.
And at the end of the evening when we gave an altar call, Santos was the first person to come forward and give his life to Jesus.
"If I love you that much, imagine how much more God loves you!"
We gave Santos a New Testament and continued spending time with him and encouraging him until it was time to leave Peru. It was so hard to say good-bye! I told Santos, "I feel like you're my brother. And if I love you that much, imagine how much more God loves you!"
Santos and I have stayed in touch since then. He's still amazed by what God is doing in his life. So am I!