A guest post from YWAM Louisville staff member, Ryan Bogert.
Followers of Jesus are Christians, but not all Christians are followers of Jesus. Followers follow, observe, learn, and do, and they become the very reflection of the One they follow.
There's plenty of criticism going on in our society, even lots of verbal spiritual bashing among believers.
But I've got to say, many followers are some tough people – not perfect, but tough, living a lifestyle focused on  Jesus and holiness!
Followers demonstrate this when they breathe their last, dying a martyr's death. But they also demonstrate this by the way they live their lives. John 15:13 says, "Greater love has no one than this, that one lay down his life for his friends." Followers are willing to risk their lives, abandoning their comfort and security for strangers those who live far or near, those who don't speak their language or understand their love, for their enemies, even to the point of death, like Jesus did.
Those who have decided to follow to that extent have already considered themselves dead, knowing that they have found their salvation and destiny and life itself in Jesus, 1 John 5:20, and that by accepting Jesus they have accepted His mission. Followers know that you can't get Salvation but forsake Jesus and all that He is. They have found the mission of their life in Him. They know that life without Him will make no sense and be utterly dissatisfying.
We'll find the mission, start the mission and sustain the mission by worshiping Him
When I use the word "mission" I'm not simply referring to becoming a missionary who sleeps on dirt floors overseas. The mission I'm talking about is bigger than going on mission trips. I'm talking about a lifestyle of mission, the kind you can only get by living in a consistently deepening relationship with our First Love (Revelation 2:4). Mission trips and missionaries will one day past away, but our First Love won't. We'll find the mission, start the mission and sustain the mission by worshiping Him (Romans 12:1-2). The mission I'm talking about is WORSHIP. And I don't mean just our instruments, singing, fancy lights, big stage, hand-raising or jumping and dancing; I don't even mean generosity, work ethic, or excellence, although all of those can be good and God-honoring activities. I'm talking about being a living sacrifice, giving all of "me", totally and completely. That's what God in His unconditional love has been after.
"Missions exists because worship doesn't. Worship is ultimate, not missions, because God is ultimate, not man. When this age is over, and the countless millions of the redeemed fall on their faces before the throne of God, missions will be no more." – John Piper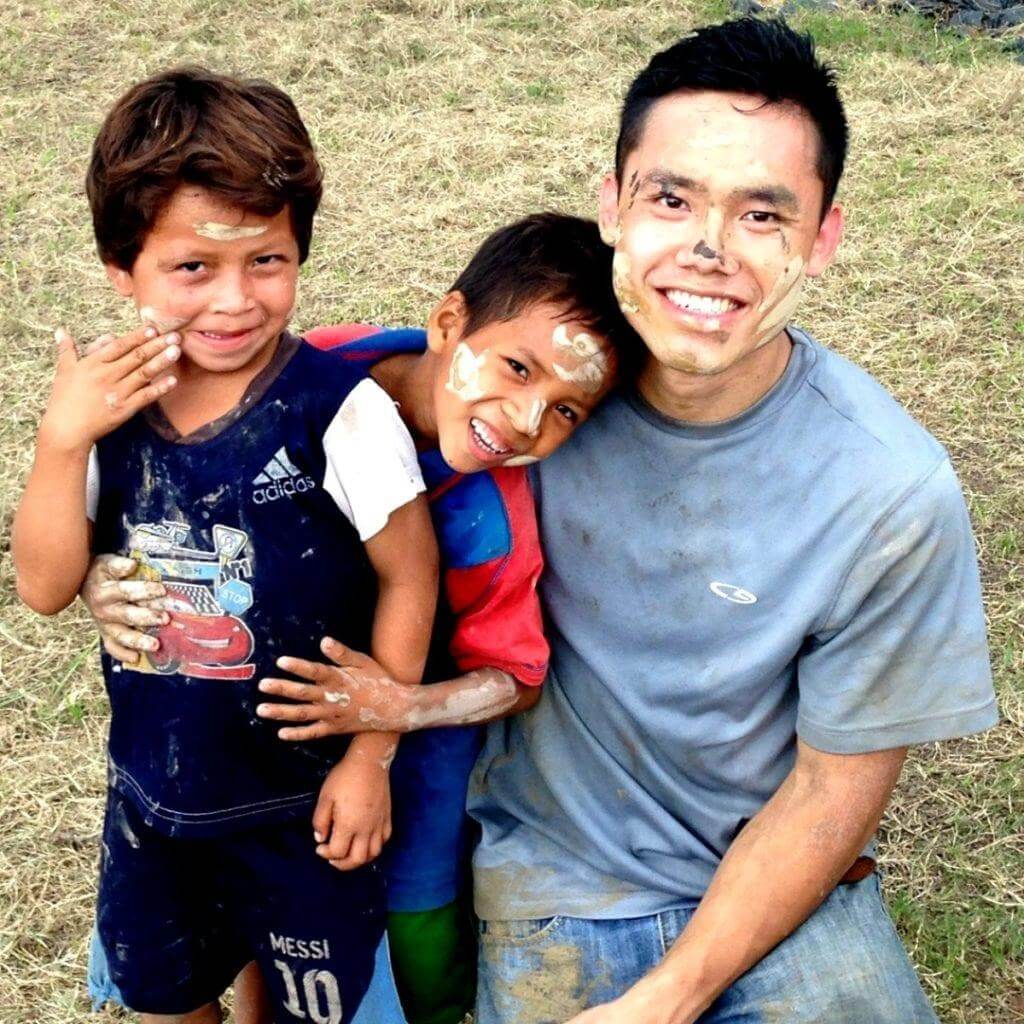 Ryan Bogert is a true follower of God, even when his face is covered in mud. He doesn't just live out his faith in the easy things, but in all things, even when the going gets rough. Since joining staff Ryan has been discipling students and looking for adventure.  He's big into  friendship, fitness and good food.