Ever spend the night in an airport? Any YWAMer worth their salt has a traveling story or two. While we love to tell them, we wouldn't want to relive them! Check out a few of the most infamous: 
Becoming a Tourist Attraction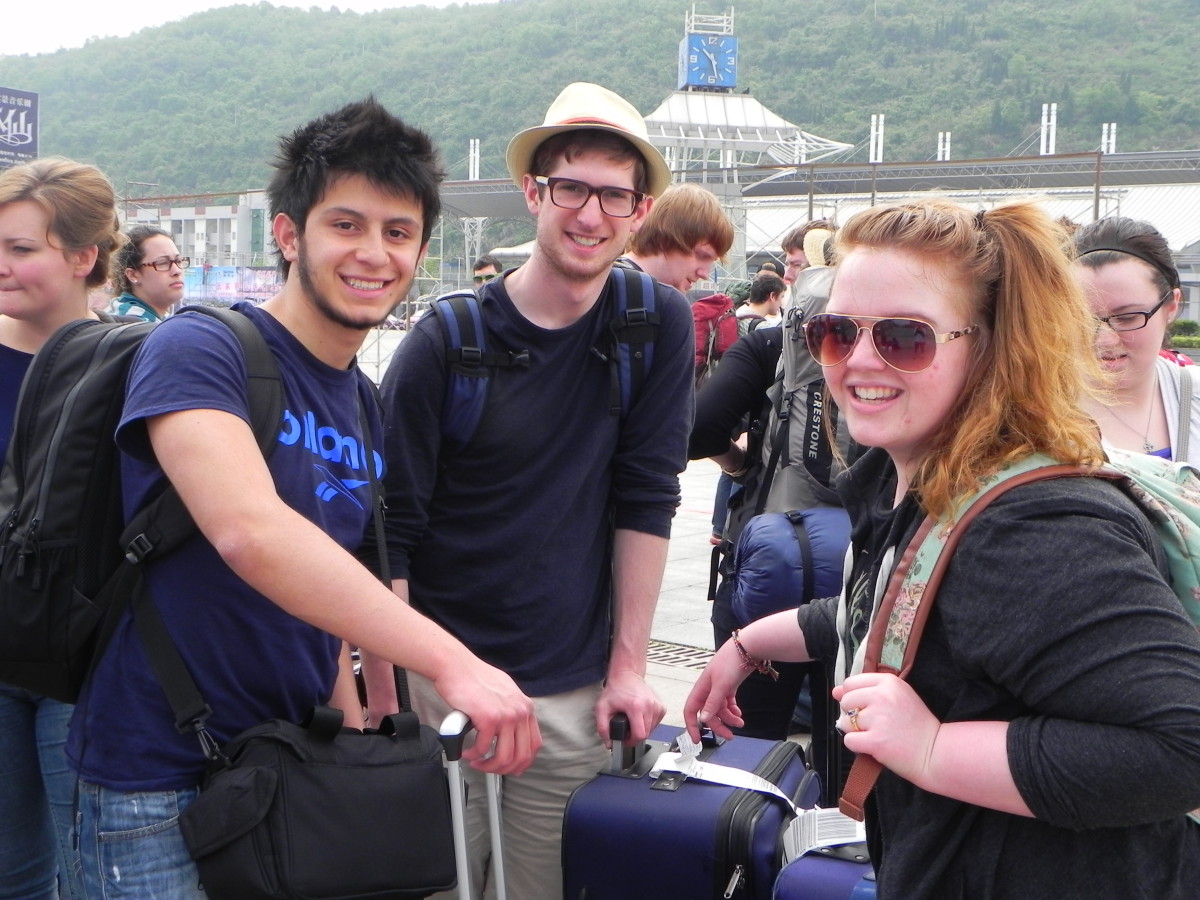 In 2005 I was traveling with a team to North Africa. As we were approaching the Newark airport a massive storm developed and the entire airport shut down for 30 minutes. When we finally landed, our flight for North Africa had already taken off. After running around trying to find a different flight we learned that everything was booked and our best bet was to wait until morning. By now it was too late to find a hotel, so we were stuck sleeping in the airport. After wandering around the airport, we finally found the only place with carpet: the elevated middle section of the baggage claim. We climbed up there to sleep and were joined by other stranded tourists.
"I woke up to a flashing light and loud buzzer."
At 3 am I woke up to a flashing light and a loud buzzer. We were surrounded by curious travelers, staring at us. You guessed it: the baggage carousel had started up and they were waiting for their suitcases. When they finally left I accomplished a lifelong dream: I sat on the baggage claim and rode it around. That was fun, but I'm not sure it made the harrowing experience worth it. – Amos
All I Want for Christmas Is a Good Night's Sleep
I once spent Christmas night sleeping in an armchair in the Istanbul airport. Sounds festive, right? My flight was so early in the morning on the 26th that I would have had to pay for a double-priced "night taxi," so instead I took the last train the night before and camped out at the airport Starbucks, with all my valuables carefully arranged around me so that only the most skilled of pickpockets would be able to snatch them without waking me up.
"Every time I woke up the same Turkish man tried to flirt with me."
Needless to say, I didn't sleep well, and every time I woke up the same Turkish man tried to flirt with me. But I made it home.    –

Libby
Winning the "Most Uncomfortable Award"
We had just finished our time in Germany and were headed back to the states. After a train ride halfway across the country we arrived at the airport around 10 pm for our flight the next morning. I had my sleeping bag for a bed and my dirty laundry for a pillow as I slid onto the concrete floor under a row of chairs. At some point during the night in my half-sleeping state, I was convinced that my teammates and I were in a competition to see who could be the most uncomfortable. I was determined to win, so I rolled into a ball on my face and pushed my body against the ground as hard as I could, confident that I was winning. I woke up the next morning with a less-than-cheerful disposition and a few new knots in my back!  – Rachel

Lucky to Be Alive
The next story technically isn't about spending the night at the airport, but it goes down in YWAM Louisville history as a classic traveling nightmare.
As soon as they wouldn't let me on the coach to the Mumbai international terminal, I knew there would be trouble. I decided to get a taxi and paid for a "prepay cab"  so that all I had to do was "exit the airport, go left, and look for the guy with a green jacket."  If only it were that easy!  As soon as I walked outside I became the target of a well-planned rip off. I assured the man that approached me that I had my ticket and didn't need his help, but at the same time I couldn't find the "guy with a green jacket" anywhere. Pretty soon he was getting angry with me because I didn't believe him, and somehow he acquired my suitcase AND my prepaid cab ticket through the conversation.
"I envisioned them driving me to a dark alley and disposing of my body."
As I chased him down, out of the "normal cab area," all I could do was pray that maybe I was wrong and he was right and this was the prepaid cab service after all. But we drove off in a super shady car, and then he read me a policy about his cab service and asked for a large additional fee. I tried everything to tell him I wasn't paying but he told me I had one of two options: drive an hour and a half to talk to his boss or pay the fee. I envisioned them driving me to a dark alley, disposing of my body, and keeping everything I owned, so I chose the latter option and asked him to take me to an ATM. When I handed him my money, he drove me back to the original airport and dropped me off at a nice taxi, which took me to the international airport I'd been trying to get to the entire time. I breathed a huge sigh of relief, grateful that all I lost was some money. – Josh
Got any horror stories or survival tips? Let us know in the comments!