Our Fall Discipleship Training School outreach teams have been fraught with one challenge after the next, way before they even stepped onto their first flight!  There have been visa denials, multiple stolen passports (in the United States!), and an emotional toll with paper trails due to increasing restrictions in different nations.  But, as always, our God is bigger than all of it.
Our team travelling to Southeast Asia has experienced firsthand just how BIG our God really is.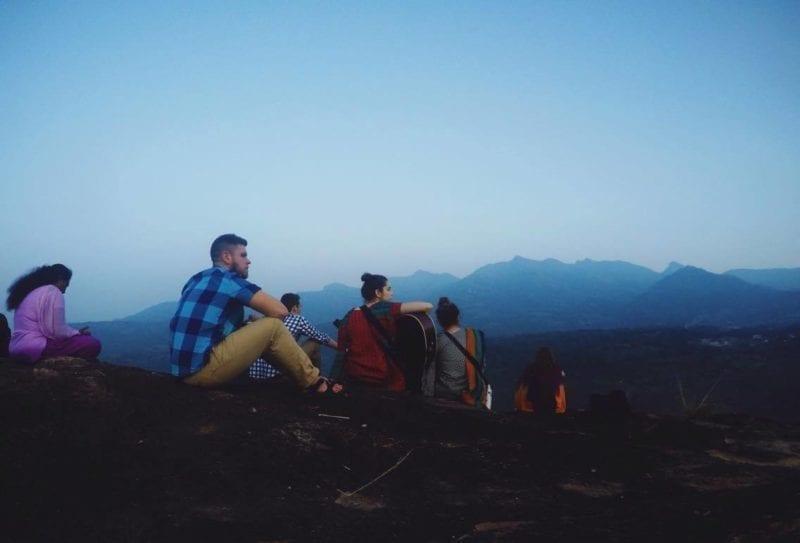 On their very first day of ministry, our Southeast Asia team set out to do some door-to-door evangelism in the small town where they were staying.  While doing house visits, our team was given the opportunity to pray with a lady that they had met in the streets, who was suffering from some severe lower back pain.  The team prayed for healing for this woman, that all the pain she was experiencing would be gone in the name of Jesus.  When they had finished, they asked the woman how her back felt, but they had a difficult time getting her to say anything else.  Unsure whether or not she was feeling any better, but unable to get much of a response from her, the team eventually had to move on to the next house.
At the second home, the team was able to make the acquaintance of the woman of the house, and was blessed with the chance to share the Gospel with her.  As they were sharing, they noticed that the lady they had prayed with had followed them to this next house, and stayed there as they shared the message of Jesus.  Once finished, our team then moved on to their third home, followed once again by the woman who had prayed for healing.  This time, though, the woman from the second house also followed along!
In the third home that our team visited, they were again presented with the opportunity to share the Gospel with the woman who lived there, as well as with the two other ladies who had followed them to their third stop.  After a brief time at this third home, the team moved on to their fourth house visit, followed by the three women they had met at the three other houses.
At the fourth house was a fourth lady, and they, once again, shared Jesus with all four of the women who were present.  As they talked and visited with the woman from the fourth house, they came to realize that she had been in an accident, and had been dealing with a lot of pain in one of her arms and one of her legs.
Our team gladly offered to pray for this woman, and as they did, the fourth woman was instantly healed from every ounce of pain from her accident!  
She decided right then and there to give her life to Jesus. Once she had made that decision, the other three ladies who had been following our team each chose to give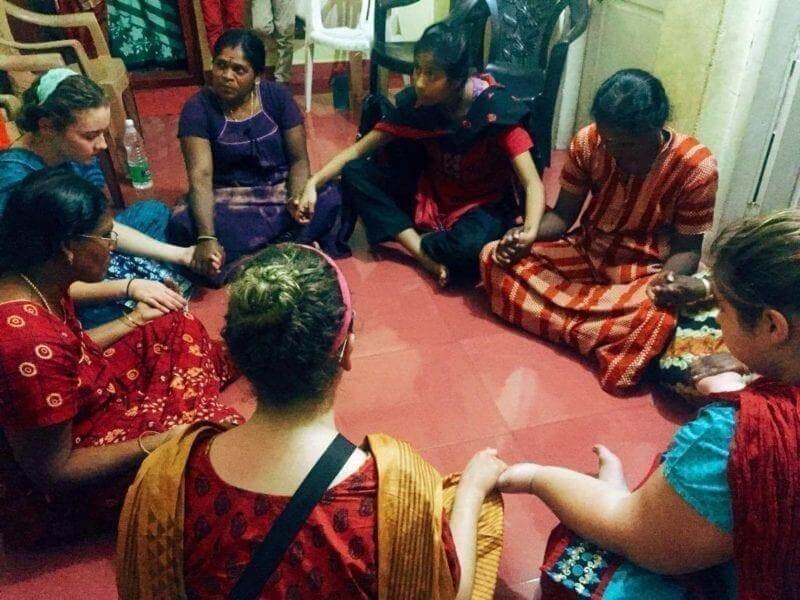 their lives to the Lord as well!  "We learned later on that the first woman we had prayed for had received complete healing on the spot, too!"  Our team's fearless leader, Jaron, excitedly shared.  "So all four ladies gave their lives to Jesus!"
Although we might sometimes experience opposition when sharing the message of the Gospel with our lost brothers and sisters, we can be positive that the Lord will always come through, and that His name will be glorified among all the nations.  He is SO MUCH bigger than anything we will ever find ourselves facing!