God has called us to share the gospel everywhere, including our own back yard! This week, we wanted to highlight local ministries we have been able to partner with. We have personally met and come to know the individuals that started these ministries. They are each just normal people like you and I.  They saw a need, felt God's tug on their hearts, and said, "Yes! Yes, God. I will help."
Free2Hope
Free2hope is a ministry that raises awareness, trains, and equips the Kentuckiana (the Kentucky and Indiana area) public to prevent and/or stop human trafficking.  Unfortunately, sex trafficking is a very real problem, even today, and even within the borders of the United States.  It's something that is taking place right now, even in your own backyard.  One of the biggest trafficking events in the Kentuckiana area is the Kentucky Derby.  Youth With A Mission has partnered with Free2Hope by taking to the streets and asking local businesses to post the National Human Trafficking Hotline in places where people who are trapped might see the number and be able to call.  Since Free2Hope started getting the word about human trafficking out to the public, phone calls to the National Human Trafficking Hotline from Jefferson County have gone up by 800%.  Praise God for the fruit of this ministry and others around the nation like it!
"The best justice for victims of human trafficking, is if it never happened."
If you see something, say something. Give the National Human Trafficking Hotline a call at: 18883737888
or
Text INFO or HELP to 233733(be free)
Jesus Cares At Exit 0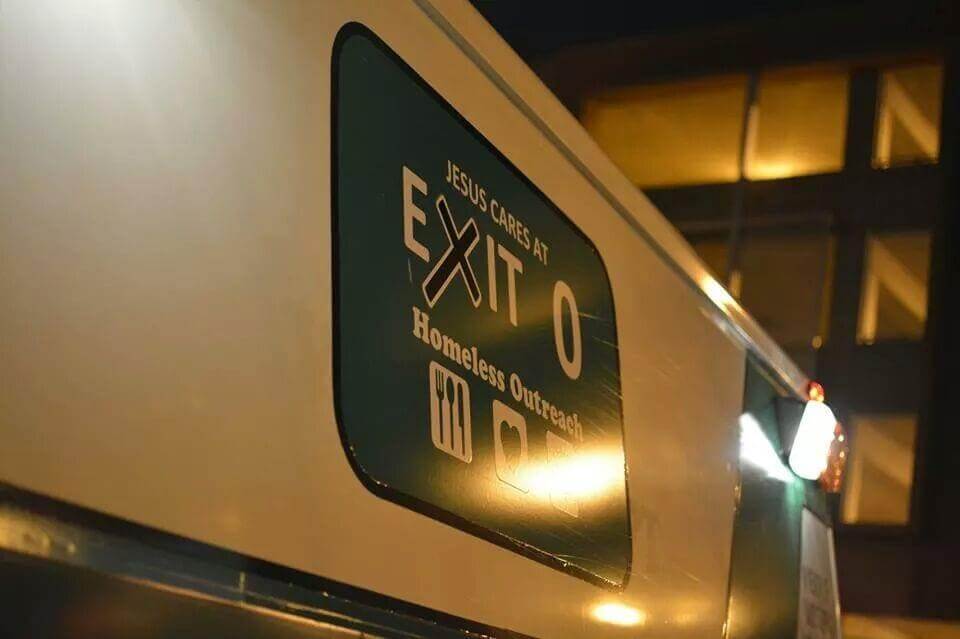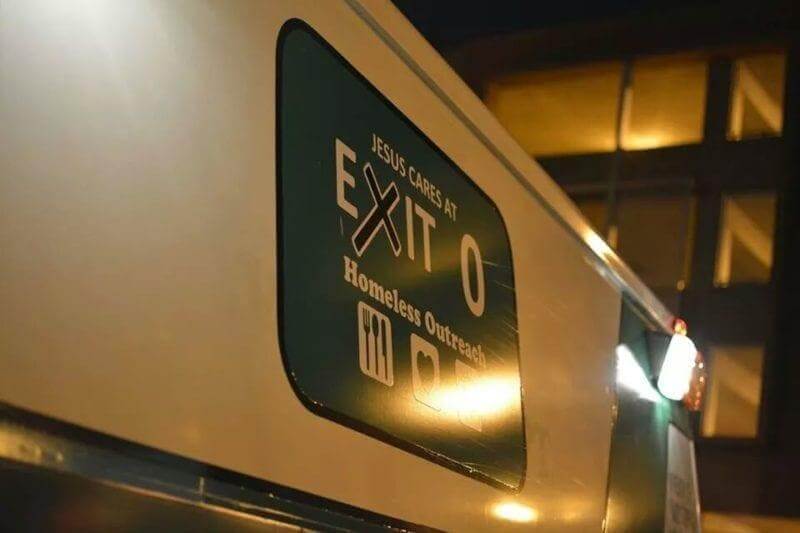 Jesus Cares At Exit 0, or  Exit Zero, has been serving the homeless in the greater Louisville area since 2008.  Exit Zero has found that, for many, homelessness occurred because of unforeseen circumstances such as job loss or medical emergencies.  When faced with choosing between medical care or your home, the decision is easy, but the outcome is a bit more difficult to navigate.  Exit Zero works to provide many practical needs for the homeless in the Kentuckiana area by obtaining birth certificates, finding jobs, and helping individuals complete their education.  But that's not all: They also hold bible studies, host dinner seven nights a week, and have even outfitted a 20 foot trailer with two showers, a washer, and a dryer that they take to the homeless.  They are able to collect items and give them to individuals that need them the most.  Their website is chock-full of helpful links and resources for people who are experiencing homelessness, or who want to help the homeless here in the Kentuckiana area.
 We have so many people and denominations working together for a common goal.  It is our desire to be the light of Jesus Christ, and to shine hope into the darkness.  Through the grace of God, Exit Zero is a beautiful picture of the body of Christ working together!
Scarlet Hope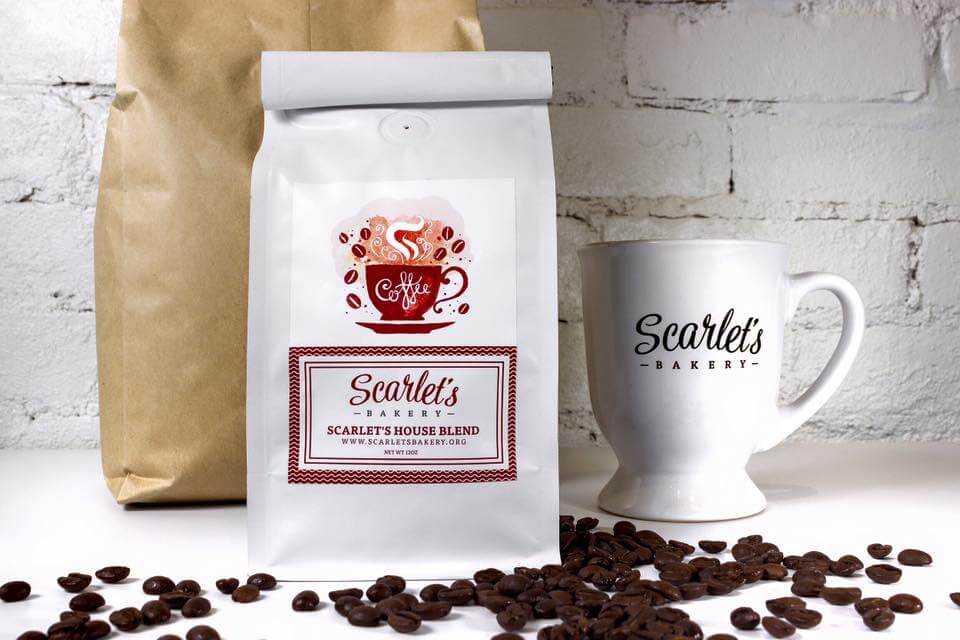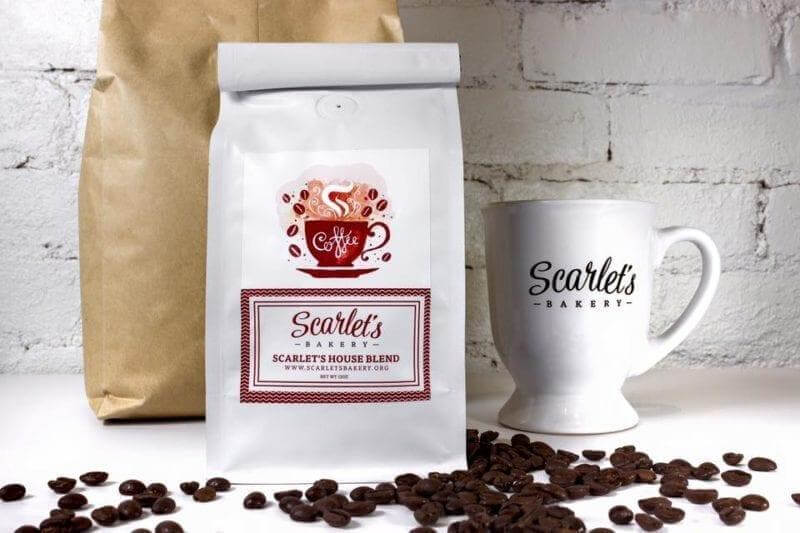 Scarlet Hope is a ministry that reaches out to those caught in the sex industry, both here in Louisville and beyond.  Their desire is for every woman in the adult entertainment industry to know Jesus personally, to experience the hope He offers, and to make disciples that make disciples (Matt. 27:28). They understand that there is a restoration process that has to happen in healing.  They offer transitional-living, career counseling, housing, mentoring, transportation and drug rehabilitation for the women they come into contact with, and they even bring hot meals to women working in strip clubs here in Louisville twice a week.  By meeting practical needs, they are able to meet spiritual needs as well. 
We love Scarlet Hope's ministry, and we have had the opportunity to help renovate some of their housing in the past.  Scarlet Hope has also just opened a bakery in Louisville, where proceeds go to help with the ministry and offer a new career path for the women they serve.  Scarlet's Bakery is located at 741 East Oak Street Louisville, Kentucky 40203.  Stop by and try some of their jalapeño cheddar stuffed pretzels!  We will definitely be checking them out soon!
If you want to help, don't hesitate to reach out to these ministries! Click the links and learn more.  Don't live in the Louisville area?  Contact these ministries and ask, "How can I do this where I live?"  You could help be the answer to homelessness and trafficking in your own hometown.  Tell God, "YES!", and take it one step at a time with His help.