Have you ever felt like what you're doing is pointless? Sitting in math class in the 10th grade, I remember constantly asking my teacher how the math problems we were doing would help me in the future. They seemed so tedious, and like they were a waste of time!
A few weeks ago on a Saturday, we went into one of the communities in South Africa where we'd been working. A few of my teammates and I found ourselves standing in the middle of the street, trying to figure out which direction we should take down the muddy streets of this neighborhood.  As we stood there, we suddenly noticed a lady standing in the doorway of her house, waving us over. We approached her, and she immediately invited us inside.
As we stepped inside this woman's house, we greeted each person individually and began speaking with them. We quickly learned that they wanted us to pray for one of their children.  He was five-years-old, and hadn't begun to speak yet. I knew God could heal him, but this child's problem was greater than just not being able to speak. From the way he looked, I had a hunch he was suffering from Fetal Alcohol Syndrome. In all honesty, frustration began to arise in me.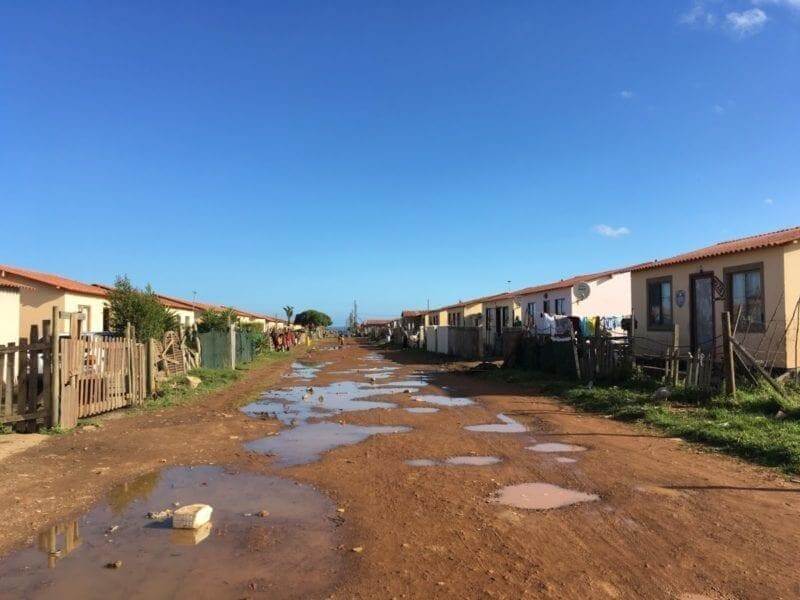 Another man in the house, Wellington, began speaking with me. He was telling me about how ashamed he was of his home because there wasn't anything nice in it, and how he wants it to be nice for his children. Their window was broken, their T.V. was stolen, and their walls weren't even painted. They had one couch and a few dishes. Their toilet was broken. Their house was a wreck. As he began to repeat himself over and over again, I realized that he wasn't completely present. He was drunk. Every adult in this house was drunk, and I was now more frustrated and ready to leave than ever, because I couldn't imagine any kind of conversation going anywhere productive. I tried praying for him, but he just kept repeating himself. So I decided to ask him if he knew Jesus.
The conversation changed. We were getting somewhere!
He began to express unfiltered anger toward the Lord, because he believed that God had forgotten about Him. I told Him that God has never left or forsaken Him.  I couldn't tell him why all of his family had gone away, but I could tell him that there was a reason he was still here.
Tears began to well up in his eyes, but he fought them. He was beginning to soften, but the alcohol still held its ground. Our conversation moved slowly forward, but we were still having the same conversation three times before moving on to the next thing. I had believed that we were making progress, but clearly I had been wrong.
It had been an hour, and I was really ready to go now. We prayed, and I dashed. Randy and Kim, two of my teammates, invited the members of this household to church on their way out, but none of us expected them to come, or even remember we had been there.
After we left, I expressed my frustration to Kim. She said she had become frustrated too, because the lady she was talking to, Julia, spoke no English, which had made conversation hard. We repented for our hearts toward these people, and prayed against the strongholds of alcoholism and confusion in this family.  We even asked God to completely take away the memory of our interaction with them if our hearts hadn't been right.
That entire afternoon had felt like a waste.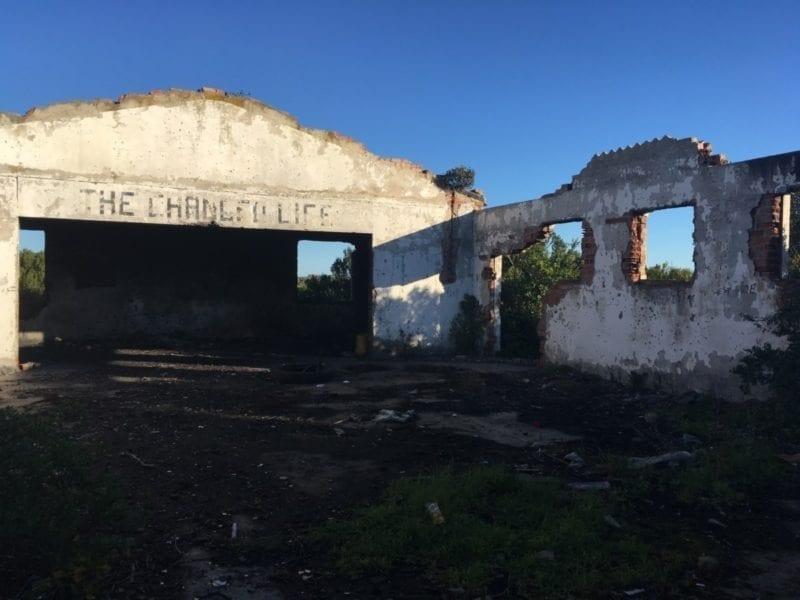 The next morning at church, Hannah Joy, Kim and I were sitting next to one another. Suddenly, Hannah Joy tapped me on the shoulder and said, "Hey, isn't that the family whose house we were in yesterday?"
I turned around and saw Julia and Wellington sitting three rows behind us.
We excitedly told Kim, and we all began to tear up at the fact that they had come. Our minds were blown. At the end of the service, one of the pastors got up and said that he felt like there was a person somewhere in the crowd who wanted to give their life to Christ. Before we knew it, Julia was walking up to the front, and Wellington followed soon after.
They both committed their lives to the Lord that morning, and I couldn't stop the tears that were soon falling from my own eyes.
Once the service was over, I walked up to Wellington and told him how happy I was that he had come. He looked at me and said,
"I know I need Jesus to change my life. Today, I start again."
The most hopeless afternoon had suddenly turned into the most joyous morning. The conversations that were the hardest had turned into Salvations. What had seemed like a waste had now been transformed into two new hearts after the Lord!