When I entered Central Asia, I was very afraid.
I was afraid of being rejected by people.  I feared that I would let my team down, or that I would not be able to build friendships with the local people.  I wondered if I would get into debates with people about religion; people who would be angry that I am a Christian.
Man, I was so wrong.
I was miserable for the first week or so of being in Central Asia, but things soon started to change.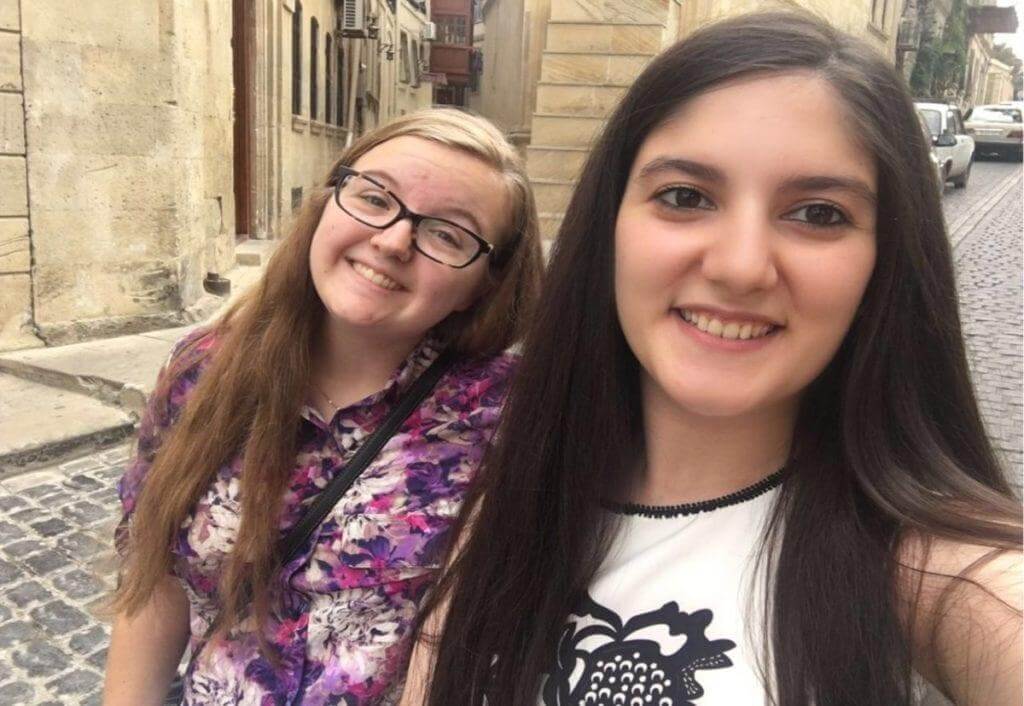 I became friends with a sweet Central Asian girl named Zeyneb.  She was eighteen, and so full of curiosity about me and the country I came from. I was able to spend time with her, and to truly become friends with her.  It was not just some "task", or the "Christian duty" I'd been called to.  I grew to truly love her, and to enjoy being with her.
I found out that she loved writing – which I also have a passion for.  We immediately connected on this topic. One day, the Lord told me to write her a story.  I wrote a short allegory for her, which basically shared the testimony of how God changed my life.  She loved this story, and was eager to ask me for another shortly after.  At this point our trip was winding down, and I still had not really been able to tell her about Jesus,  besides through little bits in my testimony.
So, I decided to take a risk.
I wrote her another allegory, but this one was a little longer.  As I sat in the house I'd called my home there in Central Asia, the Lord gave me this beautiful story about a girl who was saved by a king. Through this story, I was able to write out the whole gospel for Zeyneb.  I told her that she could be like the girl in this story.  That there is a King who loves her enough to pay the price to save her. I shared about who Jesus is, and about what He did for her.  I wrote to her about how Jesus loves her, and wants to have deep relationship with her.  I asked her questions about the story later.  She told me that it was very interesting, since she had never heard anything like it before.  And for the very first time, we talked about how she is Muslim.  She told me all about what she believes, and I was able to tell her about Jesus, and about what I believe about Him.
On the last day that I saw her, I was able to give her a Bible.  I shared with her how precious it was to me, yet I wanted her to have it.  I also pointed out a specific story that I wanted to read in the Bible.  So Zeyneb now knows about Jesus, and she has access to one of the most amazing and powerful gifts we have been given–the Word of God. She will never be able to say that she did not have a chance to choose Jesus.  She now has the option of letting Jesus into her heart, too.
Through my time in Central Asia, and through my friendship with Zeyneb, I learned that I do not have to be afraid of doing ministry.  Ministry is an everyday lifestyle, and it is so much fun!  It can be stretching and difficult at times, but it is an incredible experience to have with Jesus.  I found so much freedom and joy by meeting friends and telling them about Jesus in a place where not many knew of Him.
---
Brooke is a student in our Spring 2016 School of Ministry Development.  She is sweet, quiet, loving, one of the kindest people you will ever meet, but she becomes a powerhouse when it comes to sharing about Jesus or teaching the truth.  She did her outreach in Central Asia, where she saw the Lord work through her in some very unexpected ways.