Four years ago this January, I did my Discipleship Training School (DTS) here at YWAM Louisville.  It was an experience I'll never forget, and one that I'm still reaping the blessings of. The Lord used my DTS to show me my identity and the fullness of His character. I wanted intimacy with Him; I prayed, "Jesus, I want you to be the only thing I turn to, the only thing that makes sense, and the only thing I need or desire. Whatever You have to do to get me there, let it happen."
I don't know about you, but it seem to me that that's kind of a risky request. It's putting all of yourself on the line, saying, 'You do what You want, Jesus, regardless of the pain, the sacrifice required, or the lack of understanding I may have.'   You have no idea what you'll get when you pray a prayer like that. But I did it. I said those words and meant them; He changed me, and it was worth it.
Now, four years later, I'm in a similar place. Since the beginning of this year, I've been asking Jesus to move. I've prayed more times than I can count to feel Him in a new way, experience more intimacy with Him, and to GROW.
Unfortunately, comparison is a killer. In the midst of asking the Lord for these things, I found myself looking around each day and thinking things like, "Why can't I be like them? How can You say I'm strong when I see strength like that? How have You created me to be bold when all I do is I cry 75% of the time?"
This spirit of comparison in my heart only further showed me my lack of trust in the Lord. Did I really trust Him to complete the work He had began in me so long ago?
When asked to write this post, the question given to me was 'How has the Lord shown you His grace recently?' I scoffed, because it's such a small subject.
A few months ago, I probably would have told you that I understood grace. It's one of those things Christians are expected to just 'get'. Jesus extends grace to those He loves; it's all over scripture.
But grace isn't just something meant to be understood; it's meant to be experienced.
Over the past few months, I've experienced the Lord's grace in ways I never thought possible. In the same way I'd prayed that prayer four years ago in my DTS, I prayed a similar prayer in May. What I got wasn't what I expected, but this past summer, Jesus has brought me to a place of being filled by abundant grace. The many days I woke up emotionally, physically and spiritually spent, He filled me up. He took me to a place of relying fully on Him and better understanding my need for Him.
Isn't it funny how we can ask the Lord for something, but when He begins to do it, we often beg Him to stop? I asked Him not too long ago why that was. He told me, "Taylor, you've tried this, this and this. Have any of those things worked? Are any of them enough? You asked me to show you your need for Me, so here it is. Here's what you've been begging Me to do for a long time. What will you do with it now?"
When Jesus showed me my great need for Him and didn't allow me to be the one who put myself back together, He showed me His grace. I NEEDED Him to show up. I didn't just want it, but I needed it. And that was a place I'd never been before. He showed me His grace through the people in my life who unashamedly spoke truth to me when I wanted to cover my ears and run away. He showed me grace in the way He broke me, because without that, I wouldn't understand my need for His grace. Without His grace, I wouldn't understand why I get to claim victory and walk in freedom. His grace showed me time and time again how okay it is to not be okay.
His grace showed me how, in accepting my own weakness, I'm truly walking in His strength.
His grace isn't meant to be a bonus to our relationship with Him; it is our relationship with Him. How can I claim victory over the battles I fight with Him when I'm not walking in His grace? I can't!  Without that grace, I wouldn't be fighting the battles in the first place.
His grace is meant to be our everyday reality, not just something we wish we had.
We need grace. We need it, because without it, what Jesus did on the cross means nothing. His grace is the testimony of our conversion; it's the mark on our lives that separates us from those who don't know Him.
---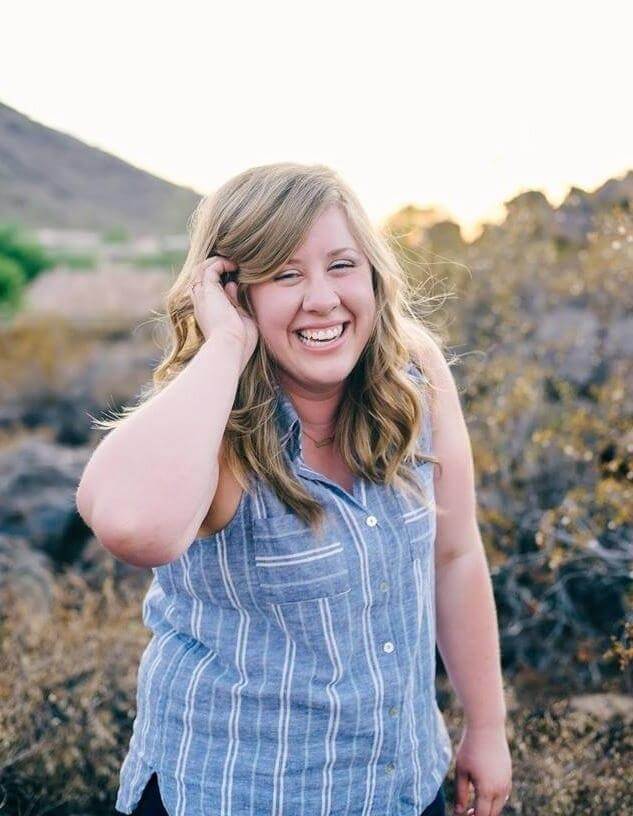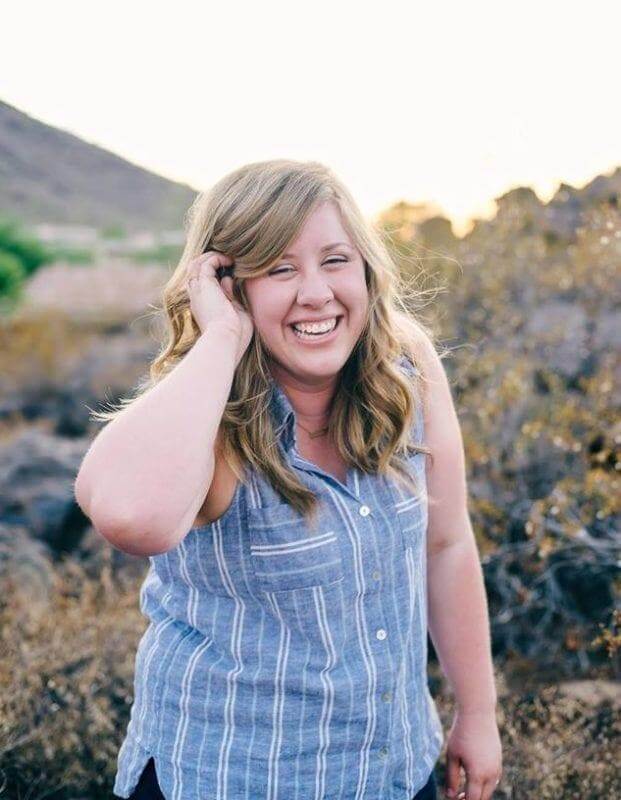 Our friend Taylor is never without a story to tell or a song to sing. She's full of a childlike faith and a delight in the simple things, and she's hungry for more of the Lord – even when it means wrestling through challenges in order to grow. Taylor's heart for people is huge, and she shows it, whether it's by giving a word of encouragement to a friend, lending her hefty administrative skill to a task, or baking up a tasty batch of scones for a party.