If you have ever met me you would know my passion runs deep for children. I desire to love the little ones who have nobody to love them and to care for the children that are so often forgotten or pushed to the side.  My heart aches when I hear of children that go to bed cold, hungry, unloved, hurt, or lost.
During my schools here at YWAM I realized that I didn't just enjoy working with children, but that it was a gift that the Lord had given me! The Lord also promised me that one day my dreams of working in a orphanage would come true.
As my SOMD was coming to an end, I began to explore my options of different orphan ministry's. Connections with different people and places began popping up. But even when I knew that the Lord had promised me that I would work with children, something just wasn't feeling right.
Shortly after my SOMD graduation I felt the Lord very clearly call me back to join staff with YWAM Louisville. My heart was overwhelmed with emotions, my mind raced with thoughts. Many "why" and "what if" questions bombarded me. I knew the Lord was calling me back on staff and a huge part of me was excited. YWAM Louisville was a home for me. But how could He promise me that I would be working with children and then call me back to an organization that runs training schools for youth?
I was so tired of waiting for a different opportunity to suddenly appear, when I knew He was waiting for me to walk through a door He had wide open for me.
My heart was so torn. To be honest, I was a bit upset and stubbornly dug my heels in, refusing to follow the Lord. I hoped He would open another door for me to walk through. As the days went on, however, I came to the place where all I wanted to do was say yes to whatever He had, whatever that looked like. I was so tired of waiting for a different opportunity to suddenly appear, when I knew He was waiting for me to walk through a door He had wide open for me. It wasn't easy, but I surrendered my own desires to say yes to the Lord. I constantly doubted my decision and wondered if I really wanted to do this. Lies about who I am and who the Lord is flooded all around me. I had to remind myself that there were things that the Lord wanted to teach me.
I joined staff and started working in the admissions department. My days were full, but my heart was even fuller. I knew the Lord was doing some amazing work and every day I got to see the Lord answer crazy specific prayers. I was beyond blessed to get to work beside people that cared so deeply for my heart . I just figured that during this season I would have to put my deepest desires and passions aside. But the Lord had different plans for me.
Babysitting opportunities started to pop up all around me. One was with a local church here in Louisville. I walked into the kids room as four kids were running around giggling and playing with each other. I then noticed a little boy sitting at a table, with who appeared to be his mother. As I approached them I realized very quickly that this little boy was completely blind. After explaining his condition to me his mother left. At first I was a bit nervous; how was I supposed to love on this young boy, while entertaining four other crazy kids? The last thing I wanted to do was make him feel left out or unloved as the others ran around and giggled with each other. Immediately, the Lord spoke very clearly to me, "I have qualified you to do this, I have given you the gift to take care of my children no matter the challenges they face."  "My daughter I have not forgotten the passions and desires that run so deep, my timing is perfect." My heart filled with confidence and love as the Lord reminded me of the gifts that He had given me. I was able to find games and activities that all the children could be involved in so not one would feel left out!
As I left that night I was so overwhelmed with how the Lord gave me the opportunity to do something that was so near to my heart. He reminded me that maybe joining staff was not what I pictured my future to look like, but He is using it to continue to grow me, to prepare me for even more than just the occasional babysitting opportunity.
So often in my life I think the Lord has forgotten about something and He proves me wrong. I try to create this future that looks so perfect to me and I cling to that idea till my fingers turn blue. But the Lord's plans are so much greater than we can even begin to imagine.  What area are you holding onto, because you're fearful that the Lord may just leave you hanging, or forget? Is it in your future? Your finances? Your friends or family? Because there is no better time than now to let go, to surrender it all. It can be terrifying don't get me wrong, when the "what ifs" and "will that ever happen" flood into your mind. We don't always see the entire picture, sometimes we just see one brush stroke at a time, and a lot of times that brush stroke seems completely out of place. But the Lord has a beautiful masterpiece in the making.
---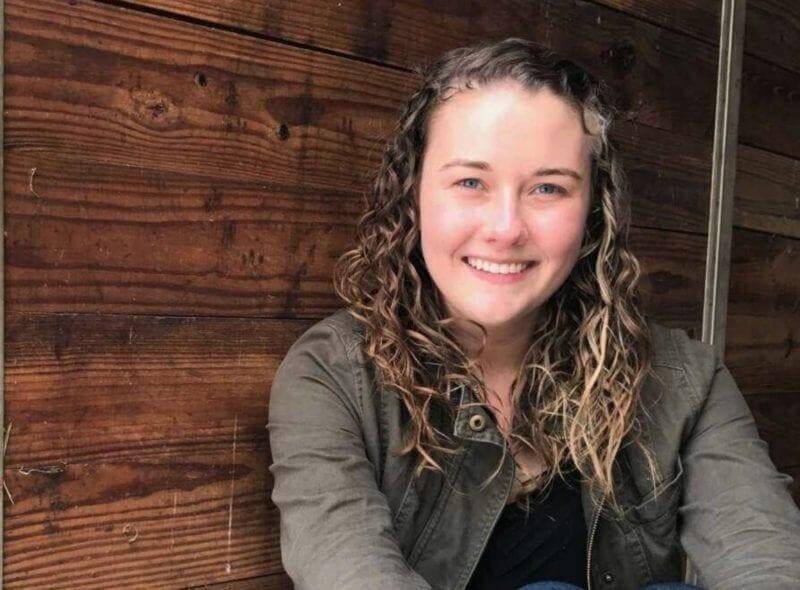 Maddy is on staff here at YWAM Louisville. She did her DTS in the Fall of 2015. Maddy is always thinking of how she can serve those around her, honoring the Lord in the way she puts others before herself. Maddy loves working with kids, and she's great at it too! She is a treasure and we love serving alongside her here at YWAM Louisville.