"To have found God and still to pursue Him is the soul's paradox of love… Complacency is a deadly foe of all spiritual growth. The simplicity which is in Christ is rarely found amoung us. If we would find God amid all the religious externals we must first determine to find Him, and then proceed in the way of simplicity. There is little that we need other than God Himself. The evil habit of seeking God-and [something else] effectively prevents us from finding God in full revelation."            A.W. Tozer
As a believer, I have found God. Or He has found me. But it is all too easy to stop there and be "happy" with that. There is so much more in Christ than just the original finding of God. There is life with Him. Pride in my achievements or uncritical satisfaction in relationship with the Lord is a deadly foe, as well as seeking Him AND something else. God Himself NEEDS to be my one desire above everything else, even above what He gives. Love for who He is.
I by no means contain all of Holy Spirit. Holy Spirit lives in me, but is limited by me on how much I allow Him. Living by the Spirit allows Him to do more. And walking according to the Spirit is life and peace, whereas walking according to myself and my flesh is death. I should be living in such a way that I am continually allowing the Holy Spirit more and more freedom in my life. What does that look like? Ask Holy Spirit what to do. How He feels. Live life in Holy Spirit. The Holy Spirit is NOT an emotion, but His presence can be felt.
Teach preach (timed preaching to an audience with a specific topic) was pretty challenging this week. I wanted to give up, partly because I had procrastinated until the night before to work on it. I was so discouraged I didn't want to practice it because I didn't want to hear how bad it was going to be. It was a lot of pressure. The next morning I made the decision to practice it at lunch, even though I really didn't want to. But even though I didn't make a wise decision in procrastinating, God showed His grace to me. Teach preach had been moved to Tuesday instead of Monday, but none of us students knew it. I spent most of the time at lunch with God instead, and worked on teach preach at night. I thought I was going to fail, but God gave me a second chance.
---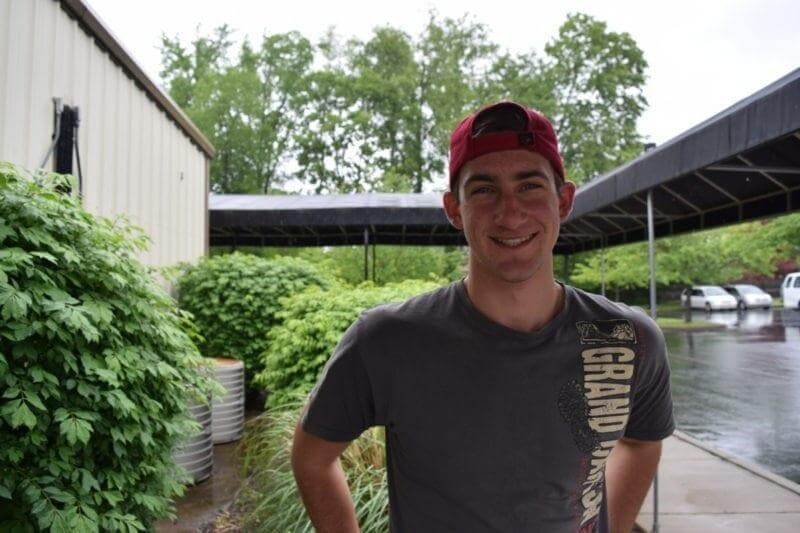 Caleb is part of the School of Ministry Development (SOMD) at YWAM Louisville and is going to Ukraine this summer. He is exceptional at playing the piano, enjoys sound engineering and has a heart for worship.