When I think about the time I spent in Youth With A Mission (YWAM), I am overwhelmed with gratitude and so many other emotions. It is astounding how much God can do when we hand Him our little lives. Our surrender, which may be small, is tremendously powerful in the hands of God. By laying everything down, we can receive Jesus completely. When there are no obstacles fighting for our full attention, God can restore the most damaged parts of us. That is exactly what God did in my life when I joined YWAM. The real answer is Jesus — above any ministry or church, but I am sure that without my season in YWAM, I would not have encountered Jesus in the same, amazing way that I did.
Starting my Discipleship Training School (DTS), I quickly saw that I had found a safe place to start being vulnerable with the Lord. In our everyday lives, many of us have jobs and responsibilities that consume our time, energy, and focus. When I stepped out of my normal routine, I let my guard down and embraced God's love and truth in the most beautiful way. Not only did I dive deeper into trusting God, but I also learned how to let people into my life like I never had before.
Before my DTS, I did not have a tight community of people that I allowed into my life. I feared being rejected by others and failing the ones around me. I had become so isolated that I believed no one truly wanted me in their life. Instead of intentionally seeking community with people, I became satisfied with attending church on Sundays and Wednesdays. I thought I could be a "lone wolf Christian," but I discovered that is not who Christians are called to be.
The thought of meeting with people I hardly knew and being honest about my life with them terrified me.
When I found out that I was going to be in a small group, I was not very excited. The thought of meeting with people I hardly knew and being honest about my life with them terrified me. For the first few times, I was determined to not open up but simply listen. I couldn't continue this way though, for the Lord challenged me to go deep with those around me. By the end of my DTS, I had gained some of the best friendships I have ever experienced. From my classmates, to the staff, and other students, I connected with so many incredible people. Without that community around me, I do not know if I would have grown as much as I did. They encouraged me when I was tired and discouraged; they called out truth in my life helping me to overcome my weaknesses and grow in my strengths.
In my School of Ministry Development (SOMD), I learned about the ways God has uniquely designed all of us. I was a part of a team with people who were similar to me and some who were basically opposite of me. Every person brings something valuable into the team they join and into the relationships they form. I began to learn to value how God made me and step out in faith using the specific and unique gifts God placed in me. I also searched for the fingerprint of God's design in people I encountered whether it was a fellow YWAMer, people I met overseas, or those in my community. There is intention and purpose behind everyone and everything that God creates. What God says about us, and because of what Jesus did on the cross for us, means our value will never change. His love already said, "You are enough."
The fear that had choked me for so long was nothing compared to the joy I found living out God's purpose for me and growing in intimacy with Him every day.
I had no idea that I was capable of doing things I did while I was in YWAM. I was forced out of my comfort zone so many times, but I was shocked by what happened when I did. The fear that had choked me for so long was nothing compared to the joy I found living out God's purpose for me and growing in intimacy with Him every day. I still get to tell people stories about miracles the Lord did to provide for me, stretch me to new levels, and use me for the Kingdom of God. So many people I know have been encouraged by seeing what God has done in my life. I am ordinary person, but God can use anyone to do something extraordinary, if they are willing and obedient. The Lord was SO faithful to me in some of the most painful, frightening, and exciting days of my life. When I face fear, I remember what God did in giving me peace and allowing me chances to walk in boldness. When I feel lonely, I remind myself that I am never truly alone, and I even have my community that I can still connect with. When I am discouraged, I look back at how far the Lord has walked with me and the promises He's spoken to me.
I love to journal, and I am so thankful that I do. Some days when I feel a little purposeless, I go back and read journals from when I was in YWAM. It is so encouraging to remind myself that the God who did so much in my life then, is still capable of encountering me in the same amazing way. He loves me no matter where I go in the world or what my season holds. He just desires to continue in intimacy with me. God is real. He is personal. He is alive.
You will show me the way of life, granting me the joy of your presence and the pleasures of living with you forever.  – Psalm 16:11
---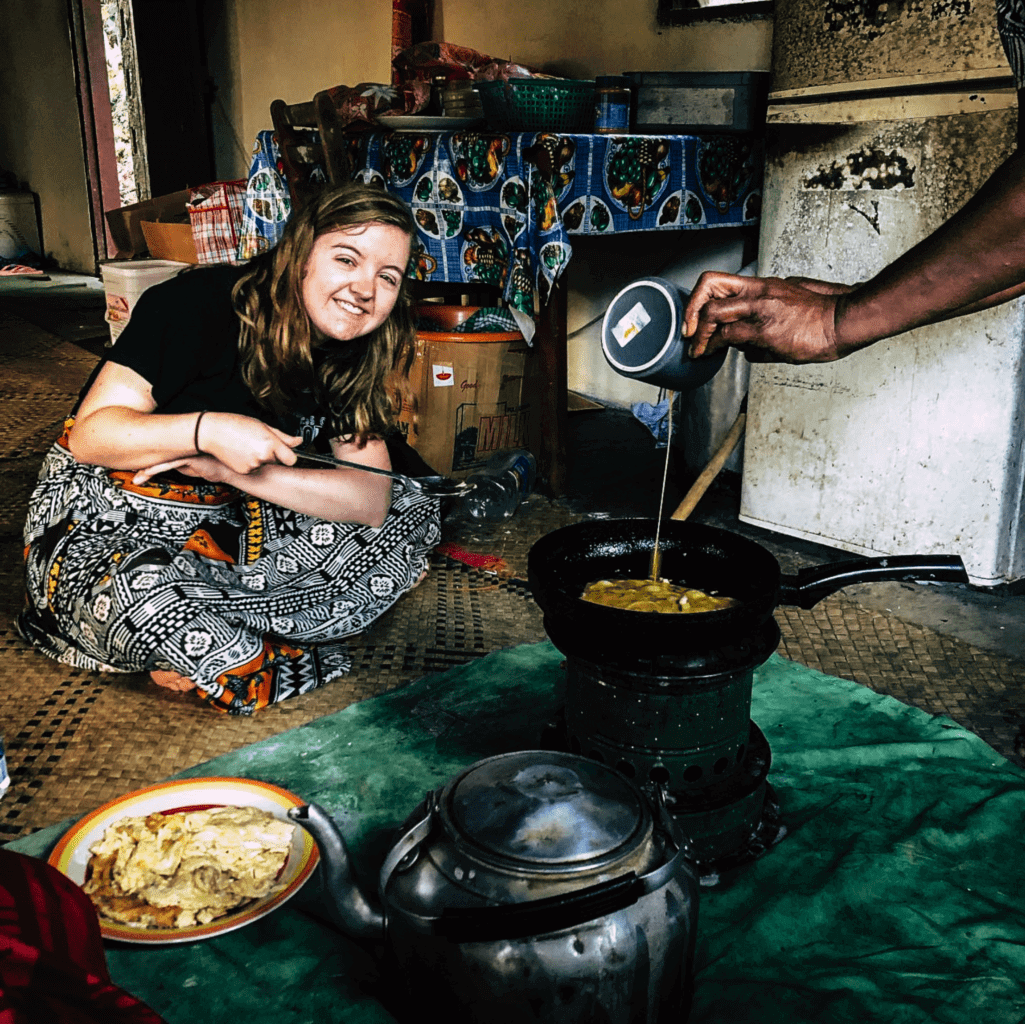 Brooke is a joy and light to everyone she meets! She has done a Discipleship Training School and School of Ministry Development with YWAM Louisville.