Are you in a place where you are wondering if God will come through for you? Or perhaps you've been asking if God really has plans for your life? Today, I want to share with you the story of how God answered these questions for me.
In January of 2017, four weeks before my I was planning to join staff with YWAM Louisville, I was in a terrible accident. I had been driving home with my three-year-old sister one snowy night when the vehicle slipped on ice and flipped. As soon as I lost control, I remember crying out to Jesus to help me. Upon impact, something hit me and everything went black. My life flashed before my eyes, and I felt as if I was floating away from my body.
"I'm dying," was the thought that kept ringing in my ears. My mind went to the reality that if I was dying, I was going to see Jesus soon.
Suddenly the audible voice of God broke in and spoke, "I still have plans for your life, Tiara. You are not going to die."
Visions of people praying for me danced before my eyes. At the time, I didn't know what this meant. But after He spoke, my mind went to the promises God had declared over my life that had not yet been fulfilled, and I was filled with a sudden hope.
As I came to, I realized that I was pinned beneath the vehicle. All I knew was that we were in a field, it was dark, and I could barely breathe. I remember I could hear my little sister crying, but I couldn't get to her.
With what breath I had, I started screaming, "Jesus, help me!"  Once more I blacked out from lack of oxygen, and again God's soothing voice spoke to me. He read to me Psalms 23, and then spoke that He was going to heal me as if I had never been in this accident. In that moment, I was overcome by a peace that surpassed all understanding.
When I came back around the second time, I could only hear out of one ear (the other one was damaged from my head going through the window). My iPad, which had been on the dash of the truck, had fallen out of the vehicle and was sitting perfectly upright beside the ear that could still hear. It began playing worship music, a song by Bryce Anderson called How We Love. The lyrics came from Psalms 23.
There was one particular phrase that stuck in my mind: "You fill me up with everything I need." I was struggling for my breath, so I started crying out, "God! Help me to breathe!" Other phrases in the lyrics then began to resonate with me. The line, "You are enough for me" flooded into my mind. Right then, I was completely overcome by the presence of Jesus. I knew everything was going to be alright.
When Emergency Personnel arrived at the scene, I was rushed to the hospital. I heard my little sister's cry once again, but I this time I could tell that it had changed to a cry of fear rather than pain. I knew in my heart that she was okay.
In the emergency room, I heard doctors and nurses shouting everything that was wrong with me, but God kept reminding me of that same line over and over. "You are enough for me."
Thanks to the vent they placed in me, I could finally breathe again. A supernatural peace was still being poured into me, and I knew He was going to provide everything else I was needing. He had answered my prayer and provided my breath. And He reminded me that He was going to provide the rest.
I was rushed into surgery when the doctors realized my carotid artery had been torn. I came out of open-heart surgery to find out my Brachial Plexus, the nerve bundle beside my shoulder, had been damaged so I couldn't move my left arm. Along with that, I had also broke my neck, multiple ribs, and I had internal bleeding from my lungs and my spleen being torn. Through it all, His peace never left me.  What should have been a horrific time became a special part of my journey because of how near to me Jesus remained.
The Lord brought many people together to fight for me through prayer, and as they fought, I began to see healing happen. My time in the hospital had its hard moments, but God fully encompassed me with His love and reminded me of His calling on my life. There were many times while I was in the hospital that God had me surrender the expectation of what I thought His restoration and purpose would look like. And in the months to follow, God wholly and completely healed me, just as He promised. Now, one year later, I'm officially on staff with YWAM Louisville!
This part of my journey radically changed my view of God's heart in so many ways. I saw His passion for His children, and how He rises up as a Father to defend the weak. I share this part of my story with you today because God wants you to know that this is who He is in your life, as well! This is God's heart for you!
Many of us are familiar with Jeremiah 29:11.  It states, "For I know the plans I have for you, declares the Lord, plans for welfare and not for evil, to give you a future and a hope." God is a good Father, and He has an amazing destiny for every person's life. No amount of pain, shame, or brokenness can diminish the plans and purposes God has for you.
Did you know that in Psalms 57:2, it also states, "I cry out to God Most High, to God who fulfills his purpose for me"? God is a Father who fights for us. He has spoken incredible promises and destiny over every individual's life–but He is the only One who can fulfill those things. When we say yes to Him, we are saying yes to His purposes for our lives, even if it looks different we expected. When we come to a place of surrendering and trusting in who He is, it releases us from trying to figure out what those plans are on our own.
God is such a passionate Father.  He has dreams for you! Are you willing to lay down what you think that will look like, and instead live from a place of saying, "YES" to Him? He is good, and He is going to fulfill His Word over your life. He is not a passive God. He stands and fights for you! Even now He is interceding for you. He leaves the ninety-nine to come after you. He is relentless in His pursuit of your heart; He is simply waiting for your "yes" to His plans. Let us live in the place of surrender, for our God is a God who does not forget or grow weary. He fulfills each one of His promises in our lives. He isn't changing , and His desire is for you. Will you lay down your expectations and say yes to the Father's plans?
---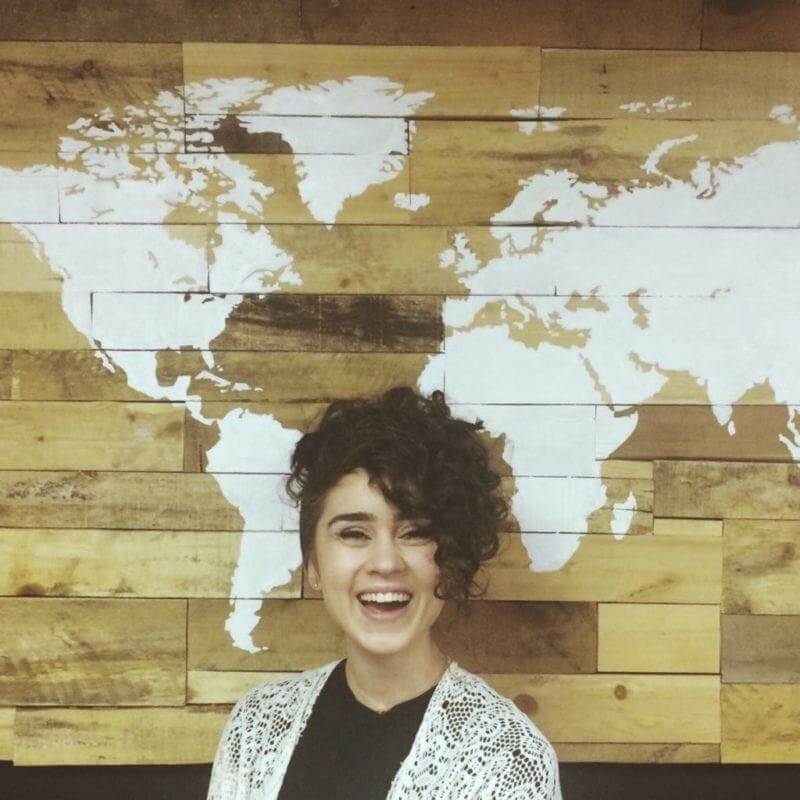 Tiara crowns others with care and compassion, so her name fits her well. She's the type of person who asks you how you're doing and you can tell that she really wants to know – so watch out, because if you cross paths with her you're going to get a whole lot of love, truth, and encouragement. You're also likely to hear ridiculous jokes at the most unlikely times. She has a passion for evangelism and making Jesus known, all over the world but especially right here in the United States. She has a powerful voice—she is passionate, caring, joyful, loving, and inclusive. She has a way of making others feel like family, and we're so glad she's a part of ours too.
SaveSave
SaveSave
SaveSave