Use your imagination with me for just a few minutes.
Close your eyes and picture a big group of people.
Do they all look the same, or are they each different?
Are they all the same race? Are they all wearing the same clothes? Are they all the same height, age, gender?
Now close your eyes again, but this time picture a group of missionaries.
What do you see?
Women wearing long skirts and plain t-shirts, their hair thrown up in messy ponytails with not a stitch of makeup on their faces?  Men wearing boot cut jeans and boxy shirts advertising their home churches, carrying big, utilitarian backpacks and living in mud huts in Africa?
That's how I used to picture missionaries, and sometimes still do.
Here's the thing: I am a missionary, and even now it's often hard for me to shake the stereotype of what a missionary "should" look like.
What about how they act?
"Well, they're perfect."  If that's what you're thinking, then I can totally relate. I used to believe that missionaries could only be people who "have their lives together" (whatever that means!).
Growing up, I went to a Christian school.  I remember being in awe of the missionaries that would come speak at our Friday morning chapel services because they always seemed so…. sweet.  So gentle. So put together.  The stories they shared made it seem like they were winning souls for Jesus on the daily, and that they had completely overcome every struggle with sin.
I would always leave those services thinking, "I wish I could be good enough to do that."
You see, I like wearing jeans. I have a massive collection of super bright lipsticks. I passionately love animals. I sometimes find it difficult to sort through my own feelings.  There are days when I don't necessarily want to do evangelism.  I'm a really loud person… like, all the time.  I hate sweating.  Children's programs aren't my favorite.  I'm not very good at memorization.  I often face temptation, and sometimes I give in.
All of these things should automatically disqualify me from being a missionary, right?  I mean, I definitely don't "fit the mold" for the standard missionary.
But you know what's really cool about all these things?  They make me who I am.  These qualities and characteristics, along with MANY others, are what make me unique!
You know what else?  God made each of us unique.
It's okay if you like wearing long skirts, and it's okay if you like wearing distressed, ripped up jeans.
Some of you are people who LOVE working with kids, and that's amazing!  We need you, considering there are those of us who, well, may not be so great at it.
It's okay if you're a soft-spoken person, and it's not a bad thing if you're someone who is bold with your words.
We need your uniqueness to see the Great Commission fulfilled.
You, in all your wonderful, quirky, beautiful uniqueness, have the ability to connect with people that I may not be able to reach.  See, your life experiences, your interests, your personality, your appearance, and your hobbies are all tools that you can use in ministry.  A lost and hurting teen who skateboards for a living, has never set foot inside a church, and is actively trying to get his heavy metal band off the ground is probably not going to listen to someone who is as clean-cut and innocent as a stereotypical missionary.  But he may respond to someone who listens to pop punk music, has a couple of tattoos, and has wrestled with some dark things.  At the same time, a shy, quiet girl who comes from a small town, has a different book every time you see her, and has never had the chance to really hear the Gospel is probably not going to receive what she really needs from a missionary that is a makeup artist on the side, is incredibly gregarious and outgoing, and has 10k followers on Instagram. No, that girl will be much more likely be open with someone who is more soft-spoken, quick to listen, and isn't going to draw any attention to themselves–or to her.
There are things that the Lord has set me free from that, because I have experienced them for myself and I have personally fought those battles, I now have the authority to speak into in others' lives.  I can speak hope into certain situations, and I can call out those areas of sin when I see them.  Those areas of authority that I walk in may be different than yours, because my story and my testimony may differ from yours.  But what you have and what I have are equally important.
I know what it's like to walk through dark times of depression, and I can relate to people who are going through that now. I can understand people who have a deep love for animals (particularly cats!).  I can talk for hours with someone about Disney movies or different makeup products.  But put me in a room with a sports fanatic, and there might be a lot of awkward silence happening.  Stick me in front of a group of mothers, and I am going to have a hard time trying to speak to the challenges of parenthood.  Ask me to chat it up with a law student or a politician, and I'm going to be in way over my head.
But maybe you won't.
We need you.
What are your passions? What are the things that you really can't stand?  What do you get excited and fired up about?  Where have you struggled in the past?  Where have you seen victory?
Now, what I do not want you to get from this is that it's fine to sin.
No.
Sin is what separates us from God, and separation from God is never good.  In fact, it's exactly opposite of a missionary's purpose.
What I am saying is that there are certain things about you, things that are are not areas of sin, things that are God-given traits that you carry–talents, gifts, and passions–that He wants to use to reach this lost and broken world. Embrace who you were made to be! Embrace your uniqueness!
Let me just say this… we have all sinned and fallen short of the glory of God (Romans 3:23).  I have struggled with various sins in my life, some more than others. Does that mean that's who I am?  No. You are not your sin.  But, because God is a good and redemptive God, oftentimes we can use our past wounds and weaknesses to minister to others.  Our testimonies are amazing tools. Even if you don't think you have one, I can promise that you do, and it's incredible.
Who you are, the story of "you", is so needed to help touch people all over the world.
You will be able to reach certain people better than I can because of your gifts, your abilities, your character, your personality, and your life experiences.
Don't believe the lie that you're not good enough, that you're too [fill in the blank], to be a missionary. If you love Jesus, then you are His disciple, and His disciples are called to help fulfill the Great Commission.
You are called.
So, rock your awesome hair. Express yourself through art. Commune with your friends on game day. Work that new pair of heels. Embrace who the Lord has made you to be!
Let's use our imaginations one more time.
Picture a missionary.
What do you see?
Do you see yourself?
Because the Lord sees you.
Get More Information on How to Become a Missionary:
---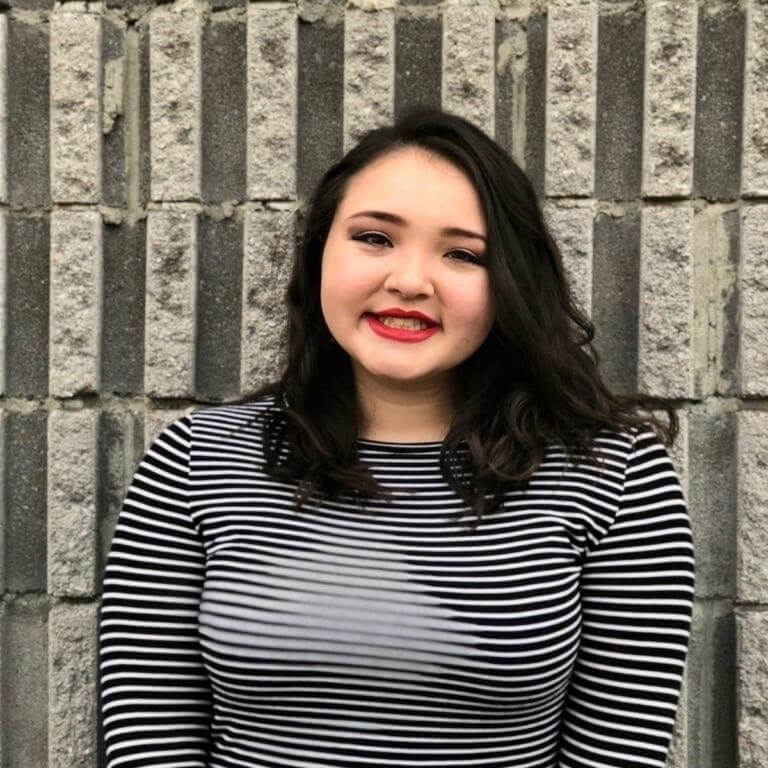 Our friend Anna is rarely seen without a smile on her face and a compliment on her lips. She has one of those sweet personalities and infectious laughs that make her a joy to be around. She's also a deeply passionate person – passionate about Jesus and passionate about seeing injustices like sex trafficking abolished. It's a passion that extends to a few more trivial things, like kittens, red lipstick, and all things Disney, but don't let her bubbly side catch you off guard – Anna combines her inquisitive nature with a sharp mind and a zeal for truth, and she'll fight, hard, for those she loves.
SaveSave
SaveSave