Finish high school, go to college, find a husband, graduate, get married, have kids, live my life as a housewife, maybe use my degree on the side.
This is what I thought my life was suppose to be, because it's what I saw most people around me doing my whole life.
I was raised going to church regularly and genuinely met Jesus at a young age. In first grade, I picked Italy for a class project and made tiramisu with my mom because their culture fascinated me… and I already loved coffee. I would also draw German flags and dream about visiting Europe one day. In 7th grade, I was on a mission trip and had this idea that I would do missions for the rest of my life but had no idea what that would look like.
I've always been a bit of a futuristic thinker. In 10th grade, I was asking my mom to take me on college visits so I could try and figure out where I wanted to go. For me, just looking at a website wasn't enough. I wanted to physically visit these places and talk to people to try and figure out which school was for me. I went on a few college visits here and there, but honestly, I wasn't interested in any of the schools I was visiting. I've always had a desire for adventure, and knew the wherever I went, I wanted it to be far enough from home for me to be able to get outside of what I've always known and stretch myself. Maybe I'd even take some semesters studying abroad?
My senior year of high school came around and I knew it was time for me to make a decision about what I was going to do next. I was graduating 5th in my class, so naturally, the next step was to go to University. At this point, I thought that I would study Political Science and Foreign Affairs and then end human trafficking, but, on the other hand, school had become such a routine and part of me wanted to break out of that. Shouldn't I already be prepared for life after spending 12 years going through this same routine of learning and testing? The other part of me was scared of doing something different. What if I wasn't prepared? And also, what if I get a degree and end up not liking what I'm doing but am stuck because of the student debt I need to pay off?
…school had become such a routine and part of me wanted to break out of that.
I began applying to universities that interested me, 7 in total. While in this process, I'd heard of the idea of taking a "gap year," which sparked an interest. As I was applying to universities, I was also doing some side research on what gap year opportunities were out there. I ended up coming across this thing called "YWAM" somewhere in Louisville, Kentucky, and immediately felt something in my spirit compelling me to be a part of what they were doing. I mentioned the idea of not going to college to my friends, and with good intentions they said things like, "Why waste your knowledge?"; "If you take this time off, you won't ever go to college."
I finished my college applications, and come spring of my senior year of high school, I had all these acceptance letters laid out in front of me (as well as some pretty sweet stickers that came with them). It was time to make a decision. After weighing everything out, and through lots of prayer, I began realizing that the best thing for me to do would be to take a gap year and do this YWAM thing, to grow in confidence in my relationship with God, and to do missions (which was something I already knew I loved) before going to university.
It wasn't until I let go of the comfort of any alternative plans that I became fully confident in my decision to do a Discipleship Training School (DTS) with YWAM.
Choosing to turn down my college acceptances, especially the one where the Political Science program I was accepted for, and most interested in, was ranked #1 in the world, was very hard. It wasn't until I said "no" to that final school that I began to feel peace. It wasn't until I let go of the comfort of any alternative plans that I became fully confident in my decision to do a Discipleship Training School (DTS) with YWAM. And you know what's really funny? I never visited the facilities beforehand to know if DTS is what I wanted to do, and to make sure that Louisville was where I wanted to go. I had no money for my DTS tuition, or for my future outreach. Yet, as always, God was faithful and provided everything I needed. That sense of peace with my decision was present even as I knocked on the door to the house I would be living in throughout the course of my DTS and was greeted by a staff member who would become my small group leader and walk with me through some of the hardest parts of my past.
Choosing to do a DTS and deciding to break out of the "norm" of the typical after-high-school routine is something I will never regret. Taking that time to really find God, to figure out who He has created me to be, and to discover exactly what He has created me for was exactly what I needed, and it has set me up for what I believe is true success.
---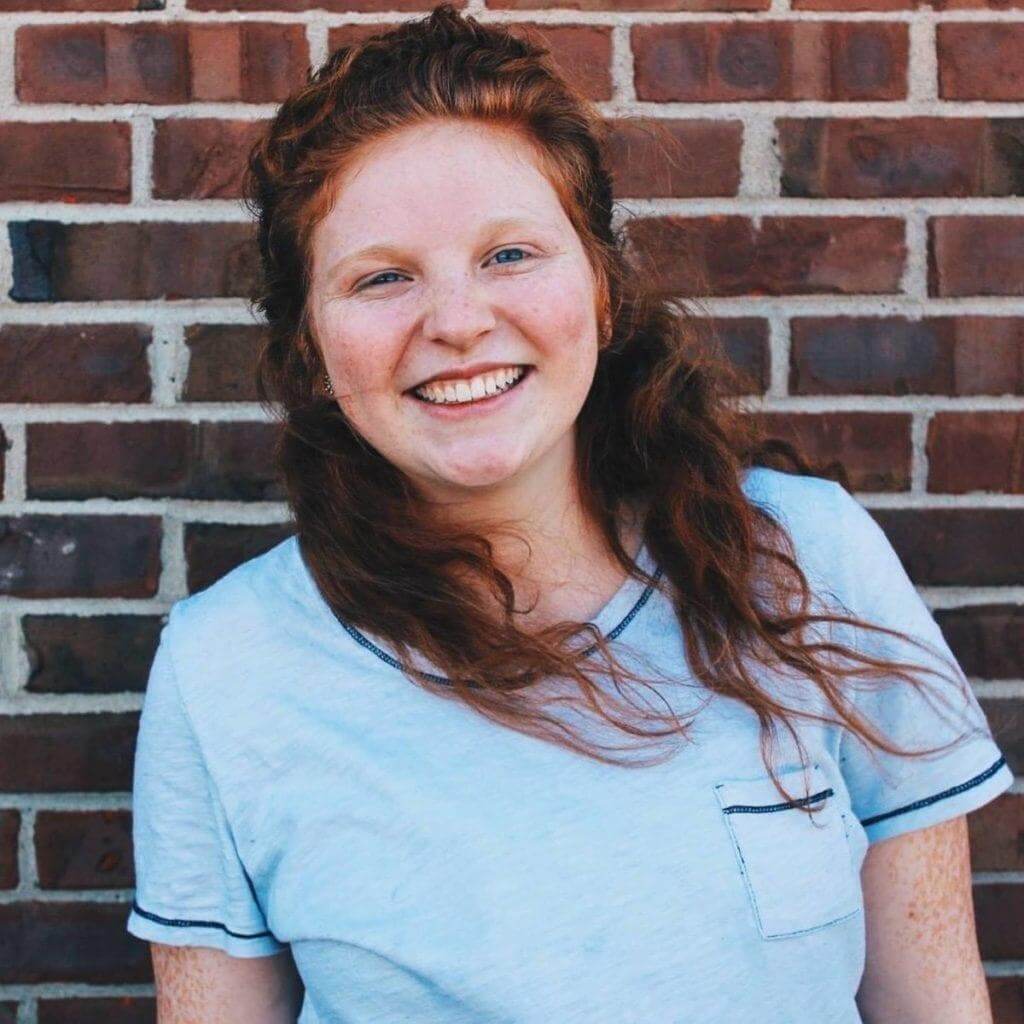 Marny is a ray of sunshine and a thoughtful friend; spend five minutes with her and you'll instantly feel at home. She freely speaks her mind yet manages to do it with gentleness and compassion; in other words, whether you need a kick in the butt or a shoulder to cry on (or both!), she'll be there for you. Marny is committed to hearing the Lord speak and obeying what he's said; that's taken her around the world and brought her here to serve in Louisville. She is creative and insatiably curious, unafraid to ask questions and learn new skills. She's also full of fun, so it's no surprise that few people call her by her real name, "Margaret." Her nickname is like her wild red hair: it suits her, and we like it.
SaveSave
SaveSave
SaveSave
SaveSaveSaveSave