This past month, myself and four others set out for Fiji to share what God placed in our hearts during our Bible School for the Nations. Out of a month long stay, we spent two weeks in a village called Nila.
Fiji is a country that was once closed to the gospel, but after one of Fiji's chiefs heard of the gospel he proclaimed Fiji as a Christian nation. As wonderful as that may seem, it left people calling themselves Christians without knowing any of the basic principles of the Bible.
Our goal was to do a ten day Bible seminar with topics including: the Nature and Character of God, What is Truth?, and the Design and Purpose of People.
My first teaching in the Bible seminar was on the Father heart of God. I began by briefly talking about our fathers' and how the way we view them can affect the way we view God as a Father. I spent most of our time looking at Luke 15:11-32 (the Prodigal Son story). Within that parable, I chose to focus on the father in the story, hoping to help them see God as the reckless giver of love and the sonship He gives us.
We began reading through the passage as a group. As it built up to the part when the father welcomes the son home, I was suddenly overwhelmed with emotion with who God is to us.
I couldn't help myself but cry.
Throughout the rest of the time I taught, I had to fight through tears. As I was sharing, I could see God use it to impact the Fijians.
That evening, sitting in a circle of men while drinking tea, a man named Tukai began sharing his heart with me. His wife was just beginning a ten year prison sentence. Meaning leaving him as a single parent of an eighteen, fifteen, and twelve year old. He continued with the conclusion that after the teaching that night he had such a better understanding of God as a good Father. He said it convicted him of not being a good father and that he was committing to himself and his children that he would take his role seriously as being their father. It moved him to be involved in his kids' lives.
After we left, Tukai and others with him began seeking and opening their hearts to God. They took the truth we presented and began praying and fasting from 6-12 at night, praying for the Lord to move on their behalf. God has begun to change Tukai and many others in his village, including the head chief of the village and the pastor. They are now going out to share what they have learned with others!
Will you pause and take a moment to pray for Tukai and the villagers? 
---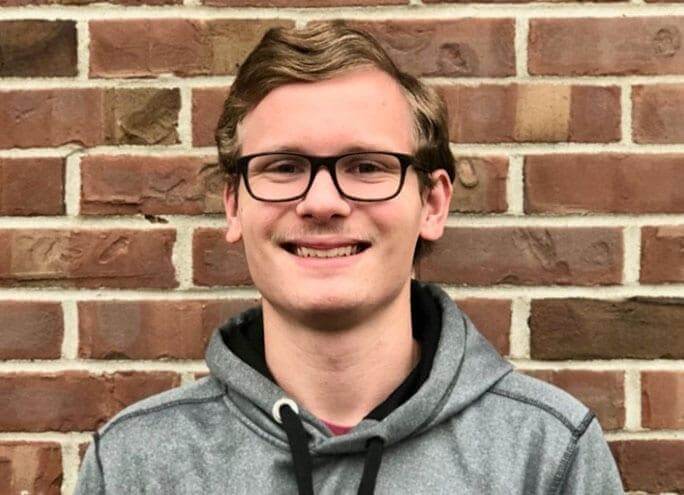 Collin Lee
Port Charlotte, Florida
If laughter is the best medicine, people who hang around Collin should be pretty healthy. He's gifted with a hysterical sense of humor, so you won't have a shortage of laughable moments and memories if you spend time with him. He's not without a serious side though, and even his ability to make people laugh comes from his genuine personality. Collin is both hard working and tenderhearted, fearless and caring. He genuinely loves and fights for others, and he's your guy if you need someone to take on a task with joy and a light heart. So Collin's strengths are evident. But break out the chocolate and you'll discover his weakness in a hurry.