Autumn is a wonderful season marked by changing colors, bonfires, harvest, boots and flannel. The air begins to feel crisp in preparation for the cold winter months. The ground is in a constant state of crunch due to the beautifully colored leaves that have fallen effortlessly from the trees all around. Flowers begin to hide and animals prepare for hibernation. There are many things to enjoy during the fall that really help the season feel like all that it's worth! We've taken a poll around our community and have come up with some ideas of things to do to make the most of this season.
Take your adventure outdoors:
Fresh crisp air and colors everywhere! Consider some of these activities to spice up your fall outside:
Grab some friends and discover a corn maze near you!
Go on a bike ride or walk through nature.
Find a local orchard and get some fresh apple cider.
Create a sidewalk mural with chalk and use a fall theme.
Rake all the leaves you can find into a giant pile and proceed to jump in them.
Like photography? This your opportunity to capture autumn's colors! (Try a autumn photography scavenger hunt to add some laughs and good memories).
Go for a hike.
Have a neighborhood bonfire!
Put on some good jams, grab some hot apple cider, and take your friends on a scenic car ride.
Add running a 5k to your fall achievements.
Put on your favorite flannel and go catchup with a friend over coffee.
Attend a local harvest festival.
Take that love for adventure on a camping trip!

Let's stay inside:
If your not interested in going outside you can bring all the Fall feels inside with these fun inside activities!
Get together with friends and create delicious fall foods!
Soup, soup and more soup.
Complete an autumn craft.
Carve pumpkins. You can find some pretty creative ideas on Pinterest.
Sketch the leaves falling or paint their many shades.
Have a fall costume party with friends.
Breakout the fall decorations or make your own!
Grab something unique (flannel, toilet paper rolls, paper, etc.) and make a pumpkin.
Create a fall bucket list… or download a free one here.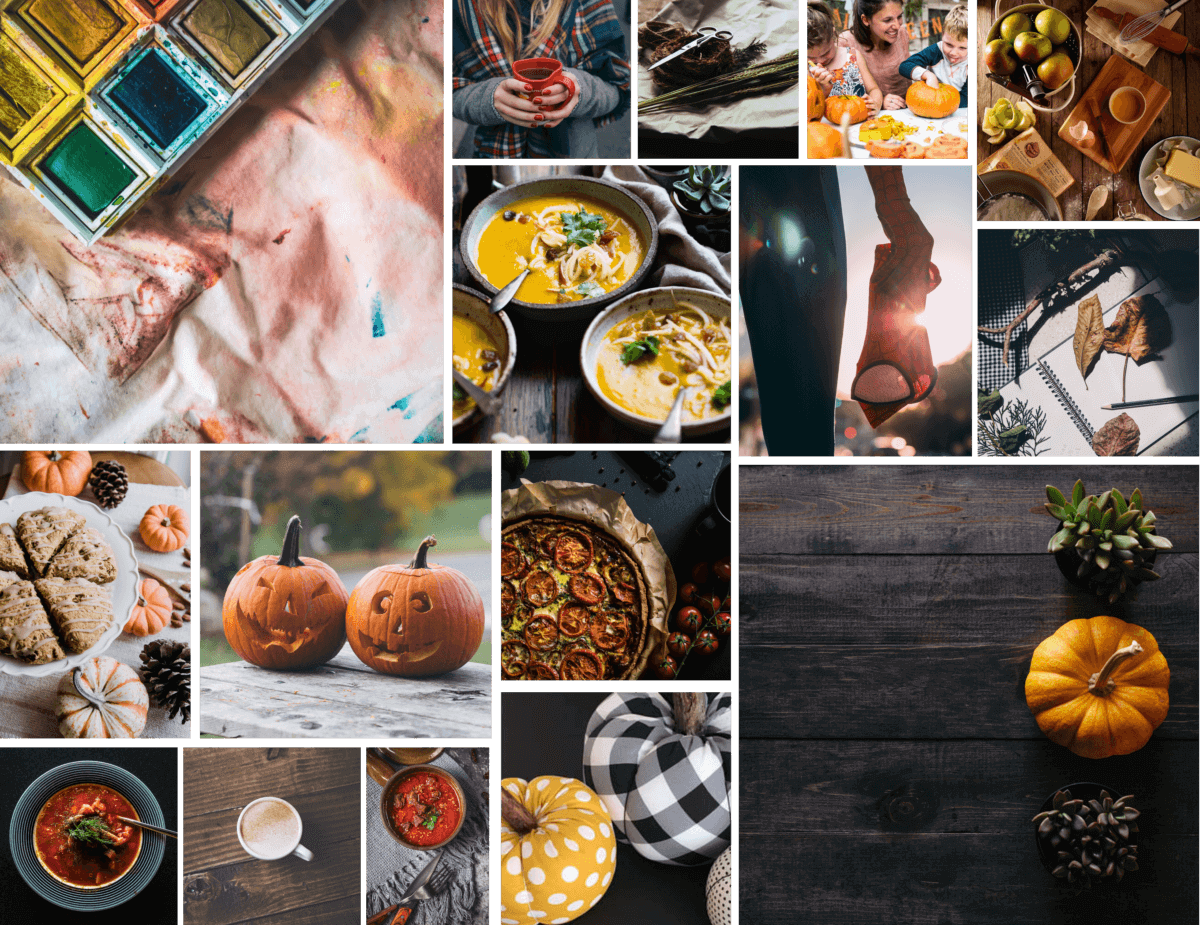 Spread kindness like confetti:
Let autumn be a season that compliments your expression of kindness!
Rake leaves for the elderly or your neighbors who can't do it themselves.
Breakout your artistic expression and pair it with encouraging notes for others!
Buy or pick some fall flowers and give them to someone who can't get out very easily and would enjoy them.
Bake a few pies and deliver them to your neighbors.
Hand out free hot chocolate in the park.
Make fall gift boxes and fill them with goodies. Leave them as unexpected surprises!
Buy a sandwich and hot coffee for a homeless person.