Sep 18, 2022 - Feb 25, 2023
Next: Jan 08, 2023 - Jun 03, 2023
TRAINING: $3490
ELECTIVE FEE: $110
OUTREACH: TBA
Sep 18, 2022 - Feb 25, 2023
Next: Jan 08, 2023 - Jun 03, 2023
TRAINING: $3490
ELECTIVE FEE: $110
OUTREACH: TBA
Sep 18, 2022 - Feb 25, 2023
Next: Jan 08, 2023 - Jun 03, 2023
TRAINING:
$3490
ELECTIVE FEE:
$110
OUTREACH:
TBA
Seek to Reach Every Nation
Our DTS's Cultural Encounter Elective is for those who love to celebrate diversity and experience cultures outside of their own.
Learn
Dive Deep into Other Cultures
You'll learn the basics of engaging with other cultures and religions, seek the heart of God for the nations He's made, examine the call to global missions that's woven throughout the whole Bible, and how to contextualize the Gospel to be able to share it anywhere. We'll unpack all of that with one another over some tasty meals and snacks. You'll also learn how hospitality opens doors for the gospel and explore cross-cultural cuisine as we minister overseas.
Discover just how far God's love can reach, how delightful and diverse creation is, and your personal role to play.
Topics include:
Biblical Basis for Missions
Learning to Love and Appreciate Other Cultures
God's Call to Missions
Understanding the Global Need for The Gospel
Hospitality and The Gospel
Cultural Traditions in Food
Prepare
Hands-on Ministry
You'll take the next eight-weeks to engage the nations with the Gospel. You and your elective will be dispersed amongst teams where you will meet both practical and spiritual needs as you share Jesus in a strategic overseas location. Recent DTS YWAM teams have ministered in Colombia, South Africa, Ukraine, and the Middle East. Locations vary and the possibilities are endless.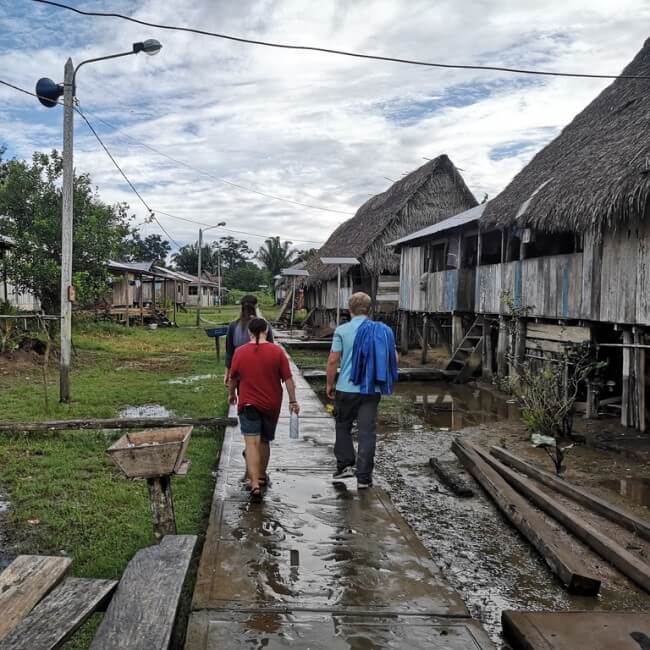 What Does This Elective Involve?
Understanding Culture
Gain a deeper understanding of culture, it's affect on you, and the lens through which you see the world
Global Need For The Gospel
What can the Gospel affect and what is the church doing to share it?
God's Call To Missions
Learn about the call to missions and why we do mission trips
Biblical Basis For Missions
Look at the story of the Bible and history as a whole to understand more of God's missionary heart and love for all people
Experience Other Cultures
Experience culture through trying different international foods and traditions
Hospitality
Learn about hospitality and what it looks like as it relates to other cultures and the Gospel
"DTS changed my view of God. I didn't understand how personal He was, but God showed me that He wanted to be involved in every part of my life."
"In South Asia I stepped out and shared my life story with a family and the father ended up giving his life to Christ."
"On my DTS outreach God showed me the importance of taking advantage of every ministry opportunity He gives me, no matter where I am…whether here in a park in Louisville or in the townships of South Africa. He will always use our obedience."
"During my DTS outreach I felt prompted to tell "Ashley" that God was her loving father. I obeyed and was surprised when she started crying and said this was exactly what she needed to hear in that moment. I am still amazed when God uses me."
The Cultural Encounter Elective offers additional content designed to solidify your understanding of the biblical basis for missions and help you be effective in cross-cultural missions. You will also have the opportunity to learn about food, hospitality, and religion from other cultures. 
We typically wait until our whole DTS is assembled before we finalize outreach locations for each quarter. That enables us to know first hand the giftings and interests of our students. But wherever your team goes you will definitely have opportunity to put into practice what you've learned.
Yes, the elective fee is $110.
Are You Called to Missions?
Discover God's goodness and celebrating His excellence through finding where His creativity is displayed around the world.
Have More Questions?
Get More Info
Enter your email below and we'll send you the details on dates, pricing and more.
DTS Page Contact Form - Main