Sep 18, 2022 - Feb 25, 2023
TRAINING: $3490
ELECTIVE FEE: $110
OUTREACH: TBA
Sep 18, 2022 - Feb 25, 2023
TRAINING: $3490
ELECTIVE FEE: $110
OUTREACH: TBA
Sep 18, 2022 - Feb 25, 2023
TRAINING:
$3490
ELECTIVE FEE:
$110
OUTREACH:
TBA
Develop Your Teamwork Skills
Join us in Louisville and use your passion for basketball to reach our neighbors and the nations. The DTS's Basketball Elective will enable you to connect with people on and off the court through the game you love.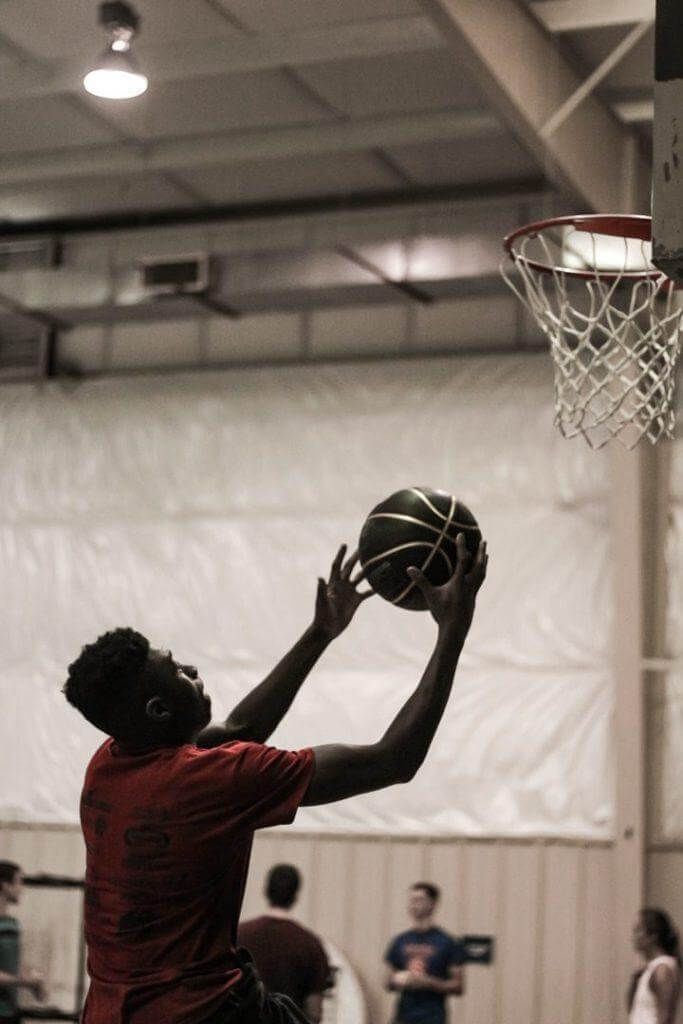 Learn
Jump into Basketball
The Basketball Elective is an add-on to your DTS. During the elective time you'll be trained in working as a team, walking in humility, developing skill, sportsmanship, and so much more. The added focus of basketball will also allow for you to participate in additional playing time throughout the week and teach you how you can use your skills and passion for the game to share the Gospel with people! It's not uncommon for there to be opportunities, both in Louisville and oversees, to use the things you'll learn during your DTS elective time.
Topics include:
Identity as an athlete
Humility on and off the court
Godly character
Healthy attitudes towards self and others
Prepare
Hands-on Ministry
The last eight weeks will be for engaging the nations with the Gospel. You and your elective will be spread across various outreach teams where you will meet both practical and spiritual needs as you share Jesus in a strategic overseas location. Recent YWAM DTS teams have ministered in Thailand, South Asia, Ukraine, Bolivia, and North Africa. Locations vary and the possibilities are endless.
What Does This Elective Involve?
Godly Character as an Athlete
We're called to represent the Lord in all we do and that includes playing basketball. Learn about character attributes that are essential to growing closer to who you're called to be as an athlete
Sharing the Gospel Through Basketball
Whether it's here in Louisville or during your overseas outreach, sports are a great way to meet people. Learn how to use the relationships you make through playing basketball to share the Gospel with people
Humility On and Off the Court
Humility means putting others ahead of yourself. Putting the team and your teammates first is one of the most important things and one of the hardest things you'll do. Everybody wants to be the hero but to represent the Lord while playing, walking in humility is key
Healthy Competition
Our deepest and most raw emotions tend to come out in the heat of competition. Here you have the opportunity to learn how to deal with these emotions in a healthy way and enjoy competition instead of being ruled by it
"DTS changed my view of God. I didn't understand how personal He was, but God showed me that He wanted to be involved in every part of my life."
"In South Asia I stepped out and shared my life story with a family and the father ended up giving his life to Christ."
"On my DTS outreach God showed me the importance of taking advantage of every ministry opportunity He gives me, no matter where I am…whether here in a park in Louisville or in the townships of South Africa. He will always use our obedience."
"During my DTS outreach I felt prompted to tell "Ashley" that God was her loving father. I obeyed and was surprised when she started crying and said this was exactly what she needed to hear in that moment. I am still amazed when God uses me."
If you're an athlete at any level and you want to invest your gifts in God's kingdom, the Basketball Elective is for you. Hone your skills and allow God to increase your influence through your passion as you follow Him. Join us and see just how much of an impact can be made – through Jesus, through basketball, and through you.
Have More Questions?
Get More Info
Enter your email below and we'll send you the details on dates, pricing and more.
DTS Page Contact Form - Main