Sep 19, 2021 - Feb 26, 2022
Upcoming: Jan 09, 2022 - Jun 04, 2022
Upcoming: Sep 18, 2022 - Feb 25, 2023
TRAINING: $3390
ELECTIVE FEE: $110
OUTREACH: TBA
Sep 19, 2021 - Feb 26, 2022
Upcoming: Jan 09, 2022 - Jun 04, 2022
Upcoming: Sep 18, 2022 - Feb 25, 2023
TRAINING: $3390
ELECTIVE FEE: $110
OUTREACH: TBA
Sep 19, 2021 - Feb 26, 2022
Upcoming: Jan 09, 2022 - Jun 04, 2022
Upcoming: Sep 18, 2022 - Feb 25, 2023
TRAINING:
$3390
ELECTIVE FEE:
$110
OUTREACH:
TBA
Develop Your Teamwork Skills
Join us in Louisville and use your passion for basketball to reach our neighbors and the nations. The Basketball DTS Elective will enable you to connect with people on and off the court through the game you love.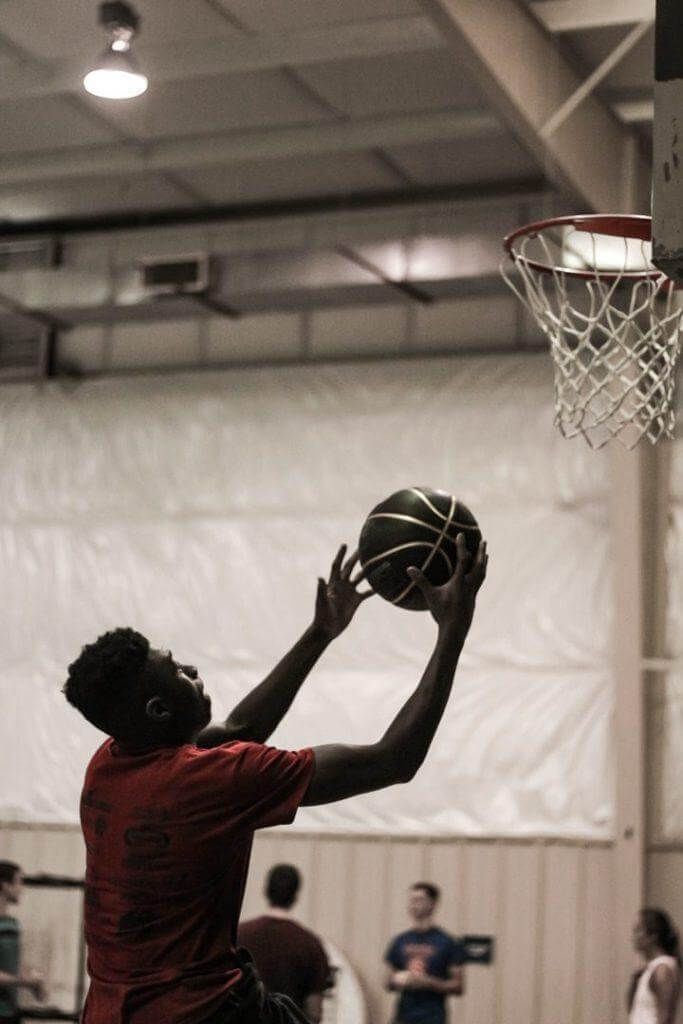 Learn
Dive Deep into Basketball
The Basketball Elective includes all the standard elements of DTS. We'll train you in hearing the voice of God, intercessory prayer, humility, forgiveness, healthy relationships, and so much more. The basketball focus is an add-on to help you develop teamwork and skill while investing in the lives of others. You'll even have opportunity to use basketball in ministry overseas!
Prepare
Hands-on Ministry
You'll take the next eight-weeks to engage the nations with the Gospel. You and your team will meet both practical and spiritual needs as you share Jesus in a strategic overseas location. Recent DTS YWAM teams have ministered in India, South Africa, Ukraine, and Egypt. Locations vary and the possibilities are endless.
What Does This Elective Involve?
Godly Character as an Athlete
Sharing the Gospel Through Basketball
Humility On and Off the Court
"DTS changed my view of God. I didn't understand how personal He was, but God showed me that He wanted to be involved in every part of my life."
"In India I stepped out and shared my life story with a family and the father ended up giving his life to Christ."
"On my DTS outreach God showed me the importance of taking advantage of every ministry opportunity He gives me, no matter where I am…whether here in a park in Louisville or in the townships of South Africa. He will always use our obedience."
"During my DTS outreach I felt prompted to tell "Ashley" that God was her loving father. I obeyed and was surprised when she started crying and said this was exactly what she needed to hear in that moment. I am still amazed when God uses me."
If you're an athlete at any level and you want to invest your gifts in God's kingdom, the Basketball Elective is for you. Hone your skills and allow God to increase your influence through your passion as you follow Him. Join us and see just how much of an impact can be made – through Jesus, through basketball, and through you.
Have More Questions?
Get More Info
Enter your email below, and we'll send you the details on dates, pricing and more.
DTS Page Contact Form - Main